It's mid September,  most of the gondolas are already closed, buses are not going regularly anymore and the streets are more or less deserted. Only few bikers are still around in the town of Bormio and getting a pizza in the evening appears to be one of the harder challenges. So why are we here? - Well, no bikers in town result in no traffic on the trails, right?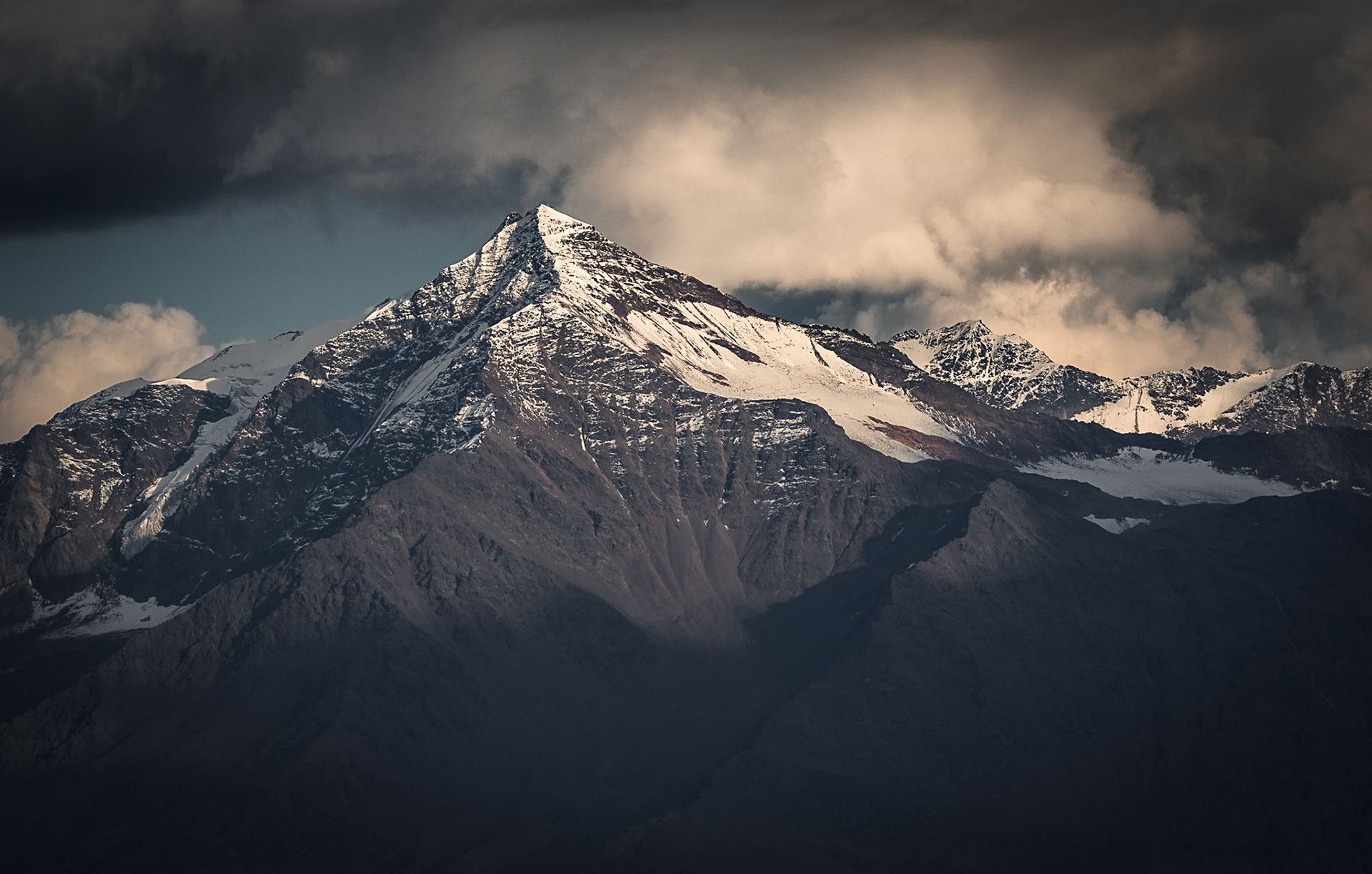 As our last trips took place just few hundred meters above sea level, I was struggling a little bit with the altitude of the area and really had to fight for the trailheads in the beginning. No pain, no gain!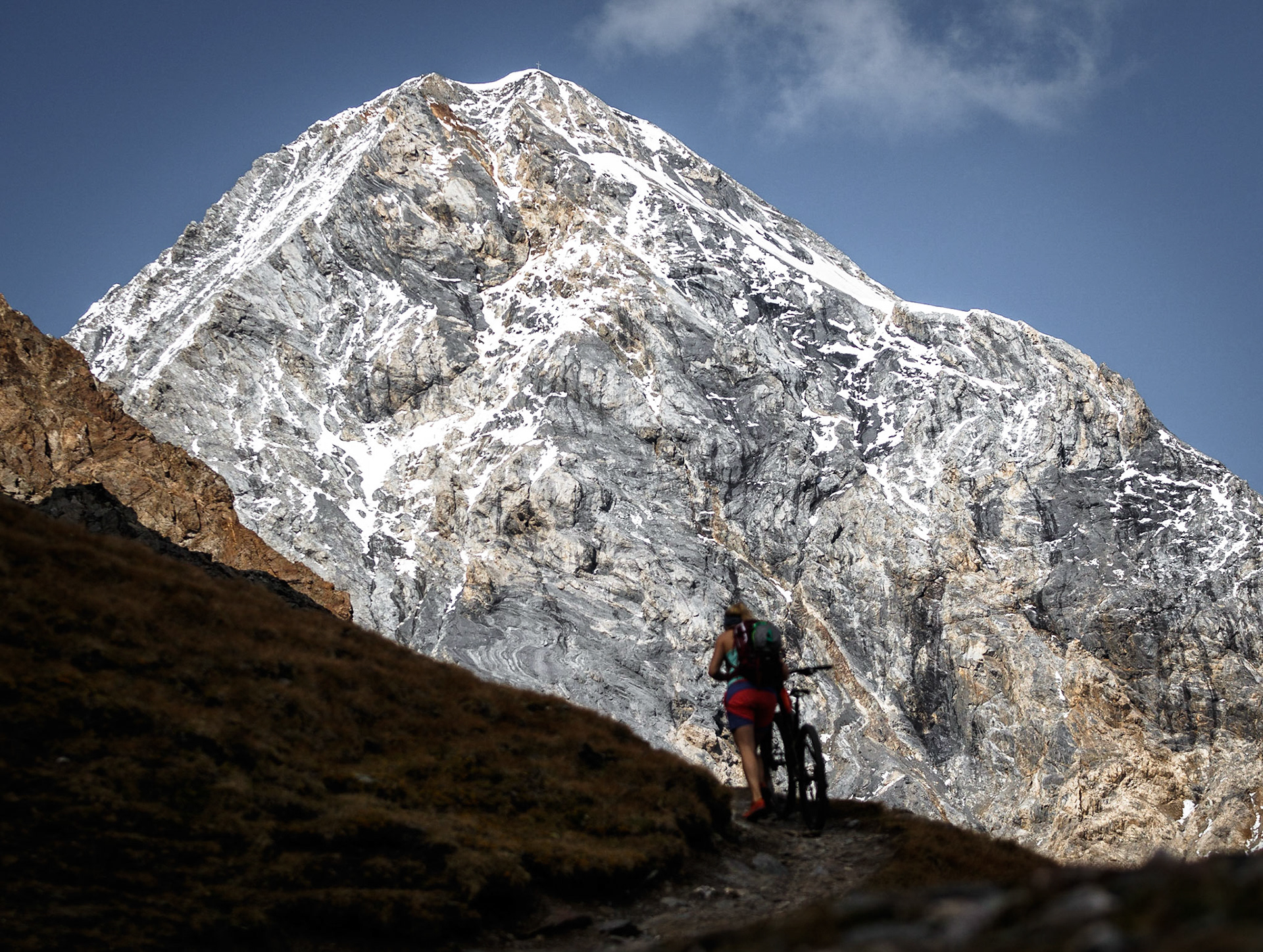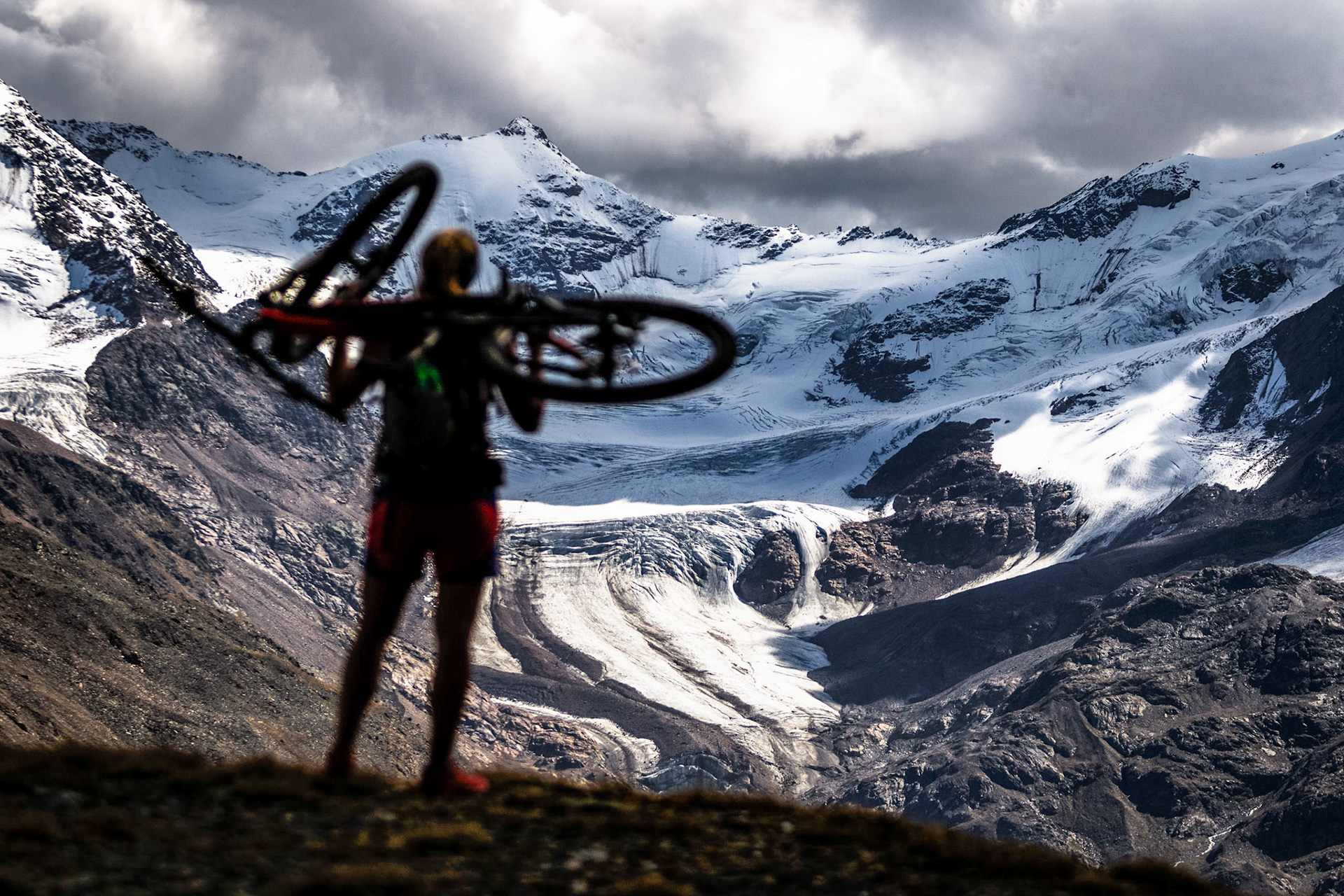 If not the trails, at least the views make every effort so worth it! 
But don't get me wrong - the singletrails are amazing as our very first day in Val Forni proofed. "Alpine flow" is probably the best phrase to describe them.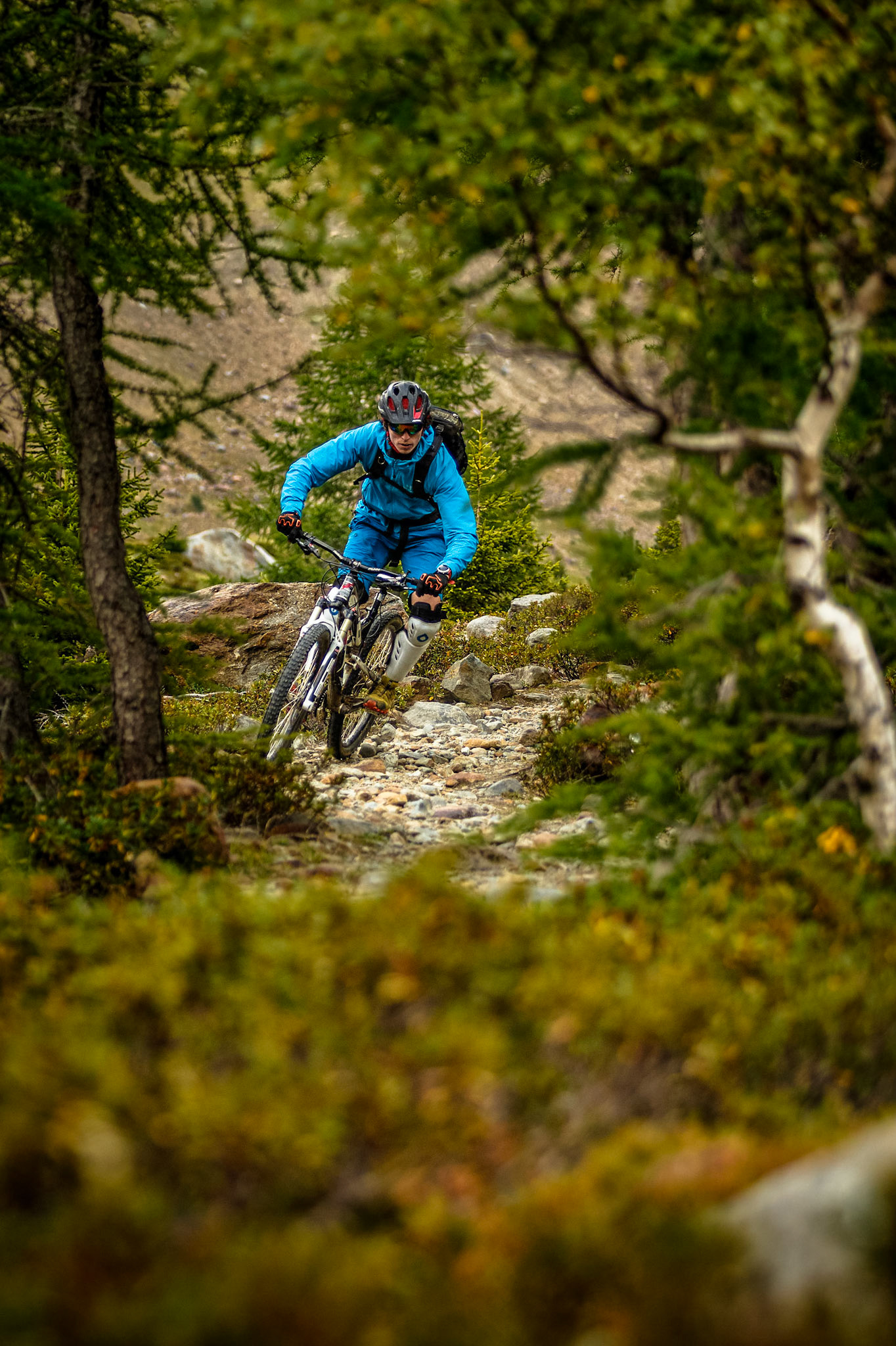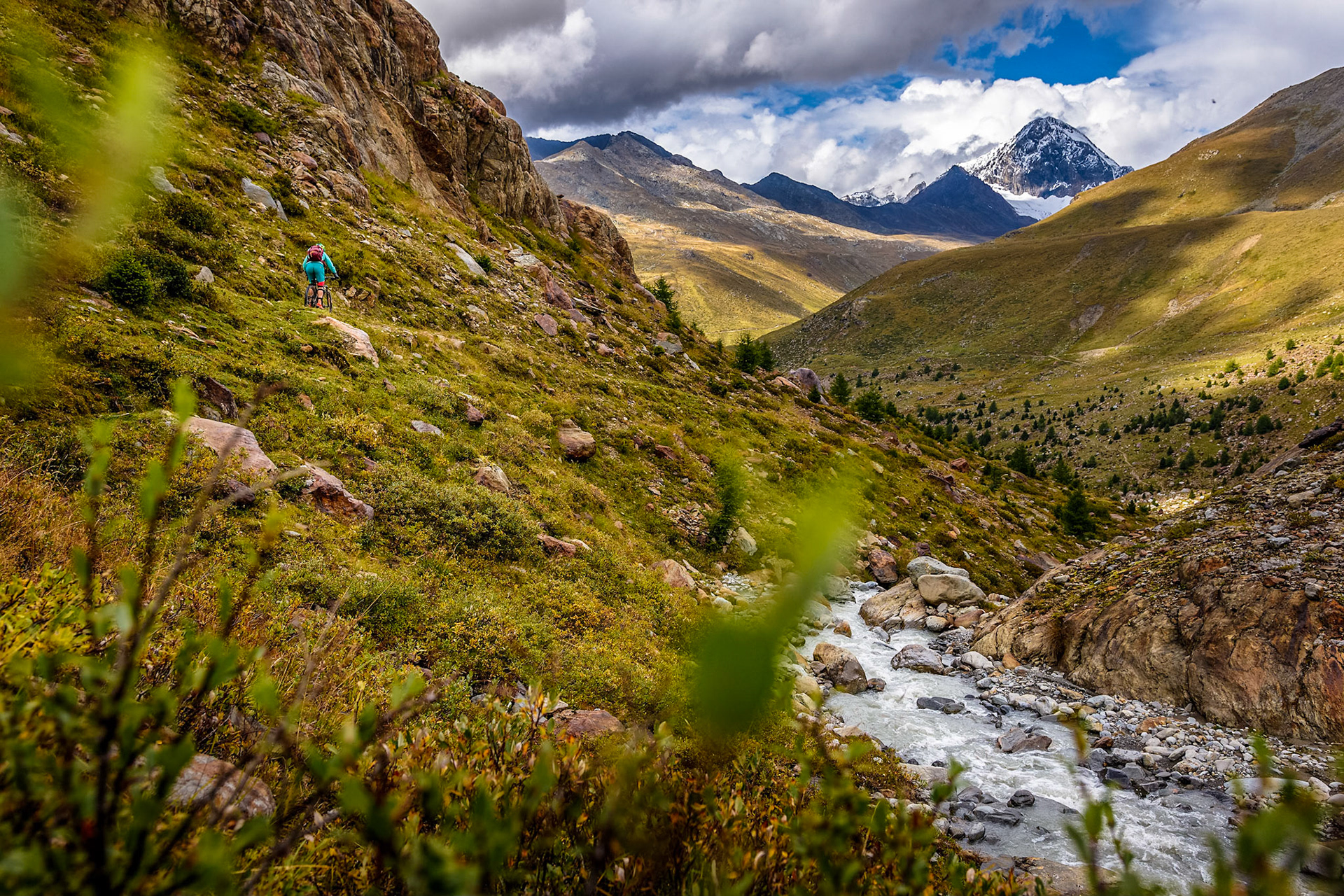 The next day the weather is not that predictable and therefore we opt for a short hike and bike session, starting at Passo Gavia at 2621 m. Clouds moving in and out, a bit of rain, sun, ... - to be honest, photographers dream conditions! 
Our trail, an old military track that was build into the steep mountain slope, turned out to be an entertaining playground.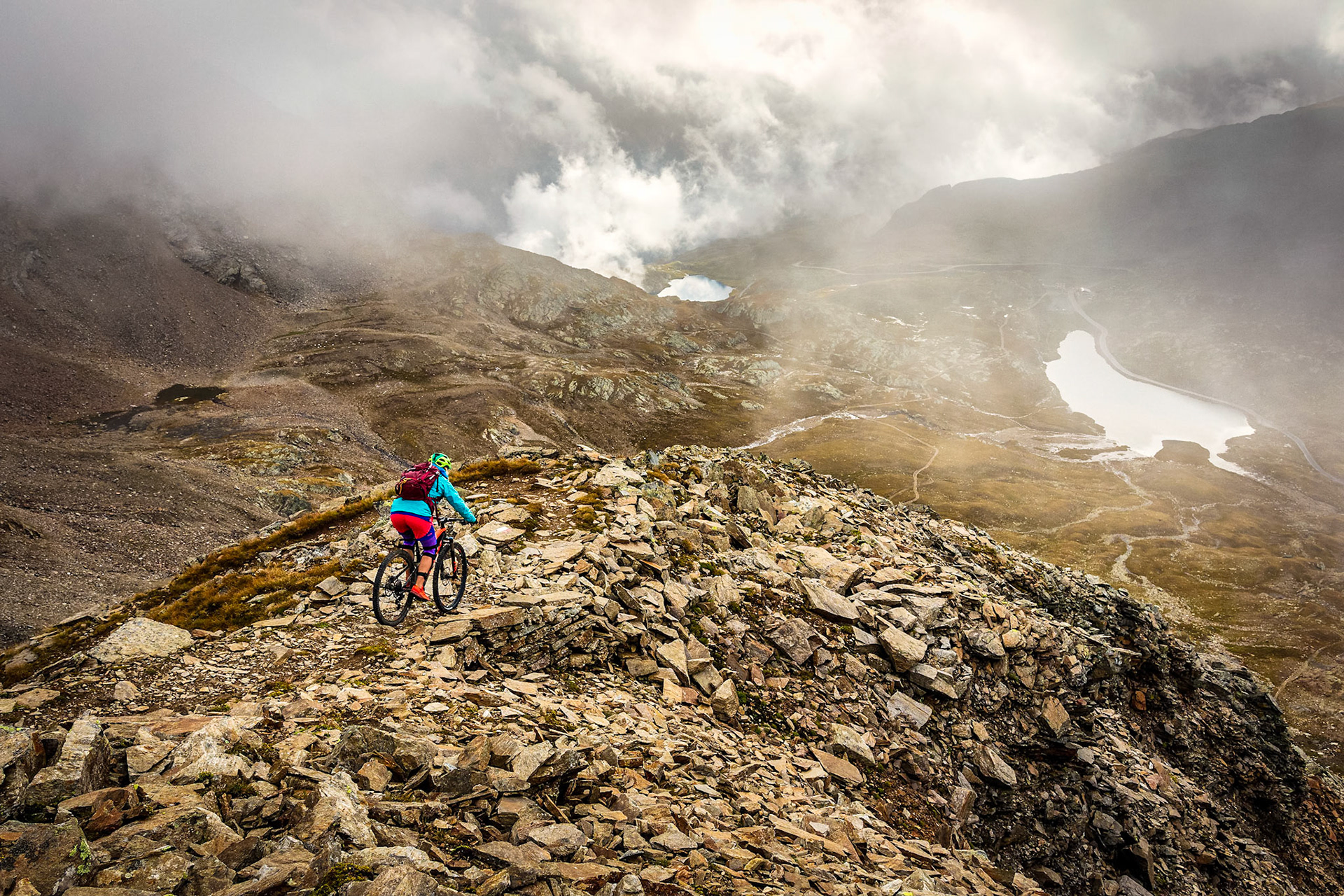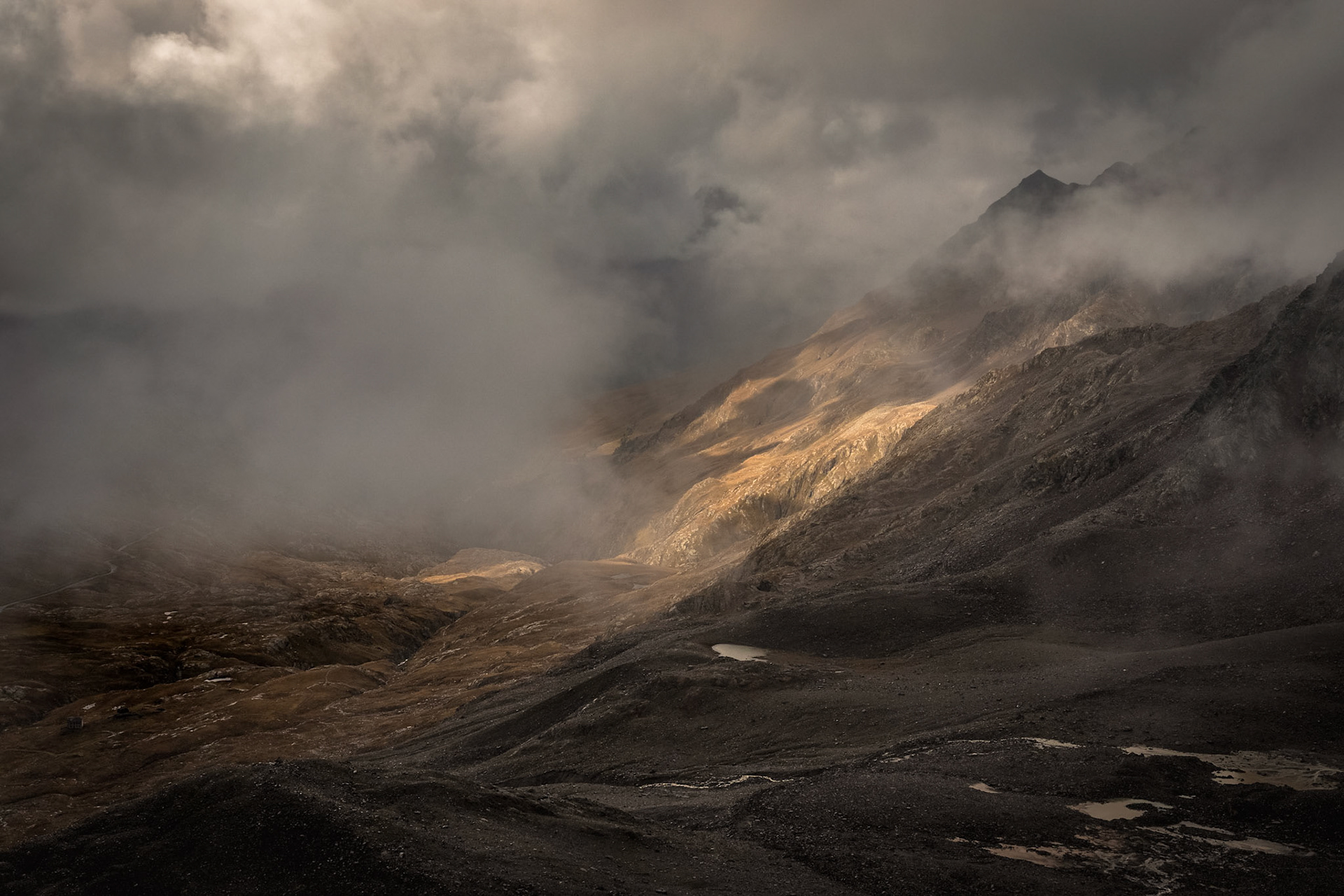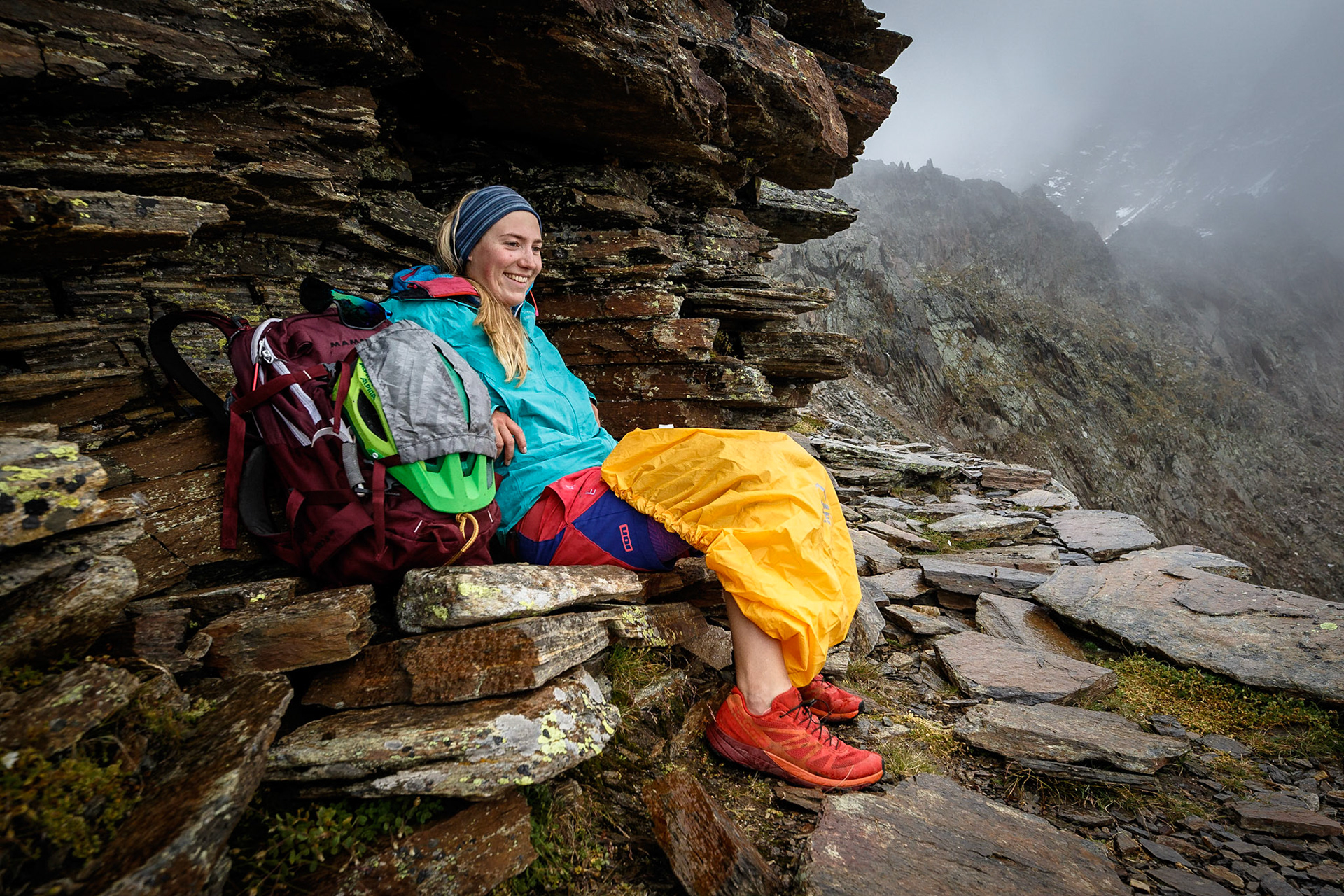 New morning - new location: Bormio 3000 is THE classic run in the area, easily accessible by lift and a hell of a joy ride! The trail curves down a field of rocks, passes by wonderful blue lakes and ends with a steep final through a fabulous mountain forest.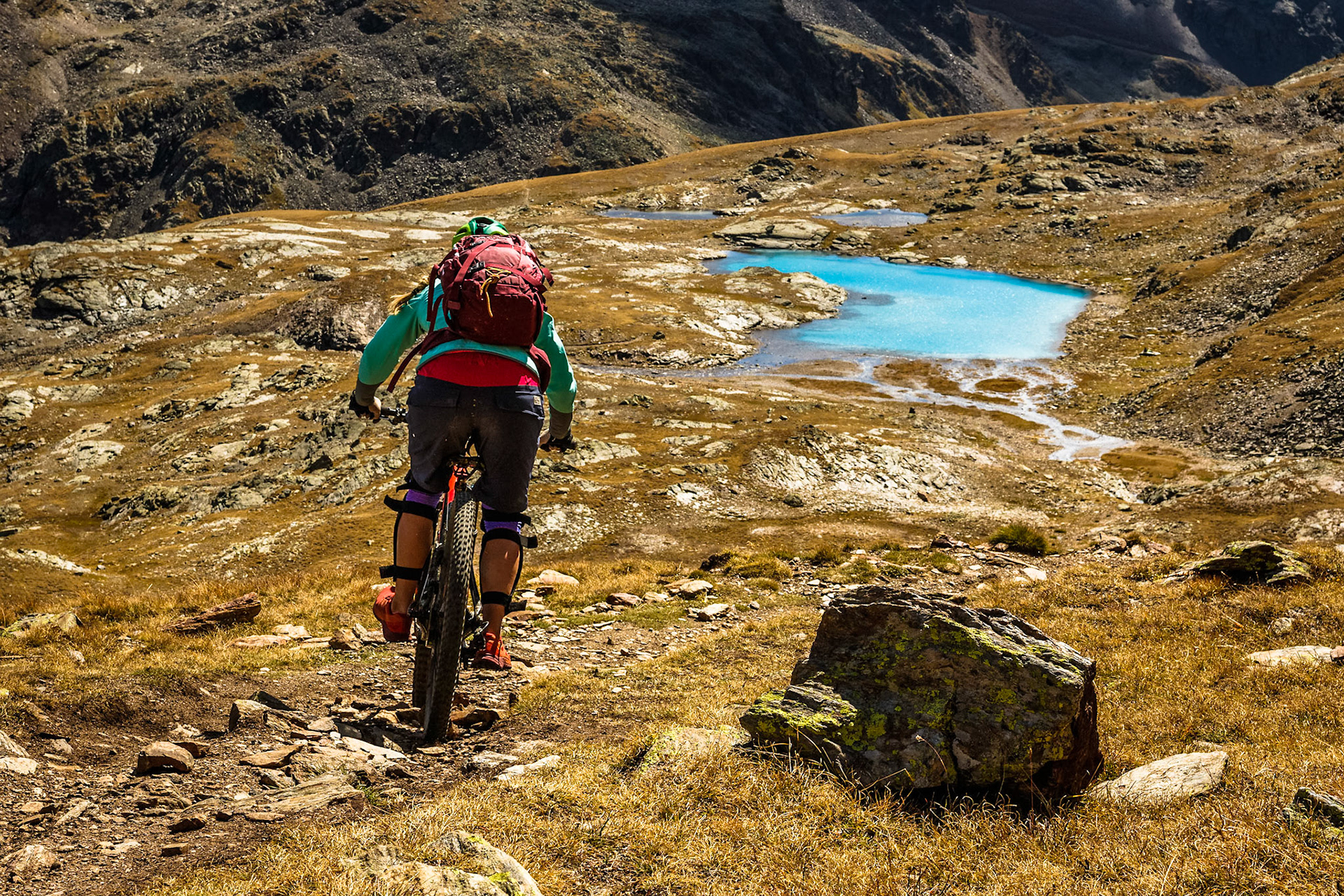 After a couple of days we are a bit worn down and we would be pleased to take a day off to relax, but the weather is too good to rest. We decide to tackle "Mote delle Scale" in the afternoon.
The road climb is exhausting, my legs are tired and I actually struggle in motivating myself. As the tar ends and the gravel starts, it is getting very steep, too steep to stay in the saddle, but it seems like we are relatively close to the summit. My ambition is back again and the ancient military track requires much more attention as it is built into the steep south face of the mountain and partly already broken away. Decades ago, Italian soldiers brought up their weapons to the very top of Monte delle Scale and once again, we benefit from their effort to ride our bikes just for fun.
The end of a tunnel is the trailhead of our descent.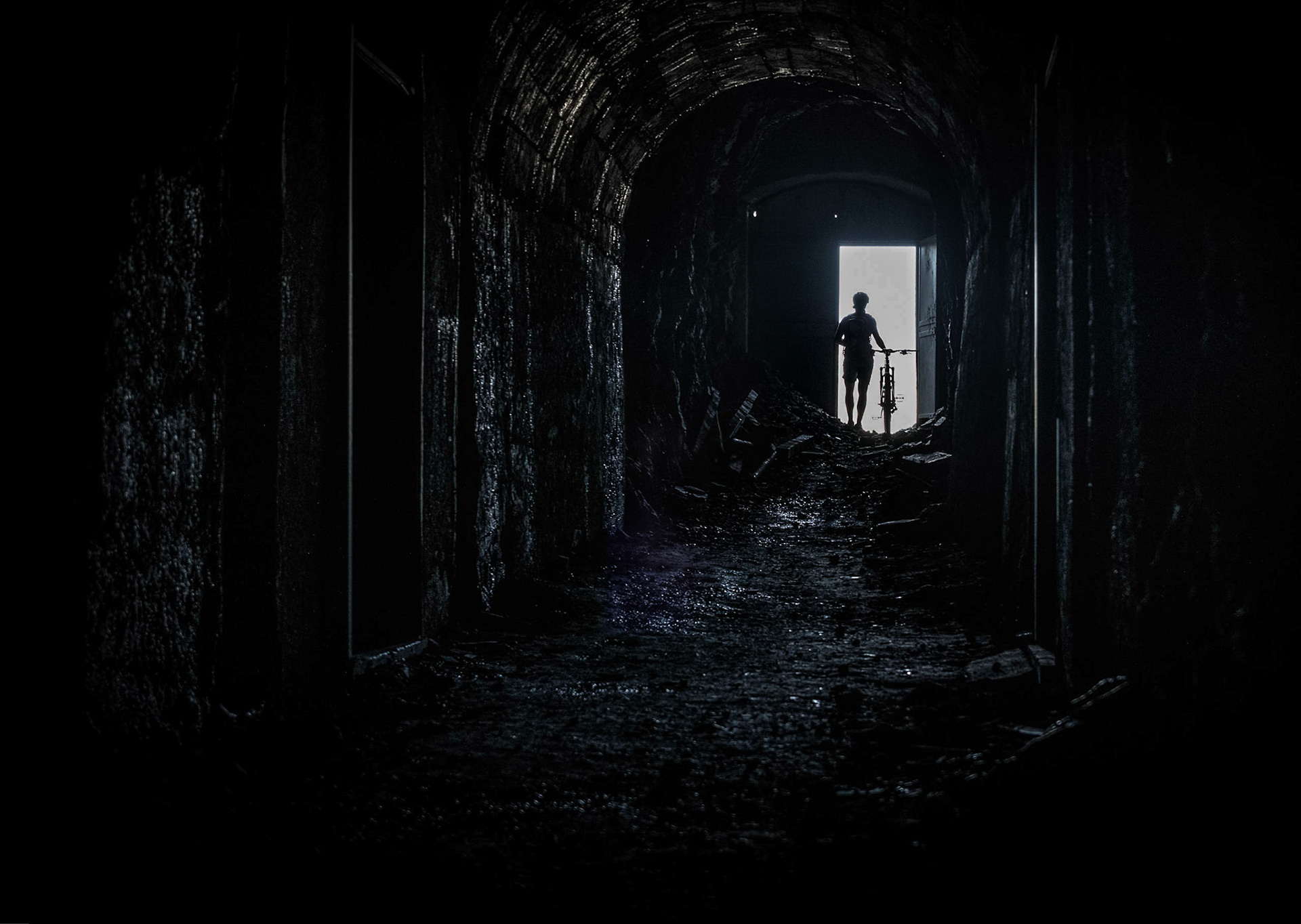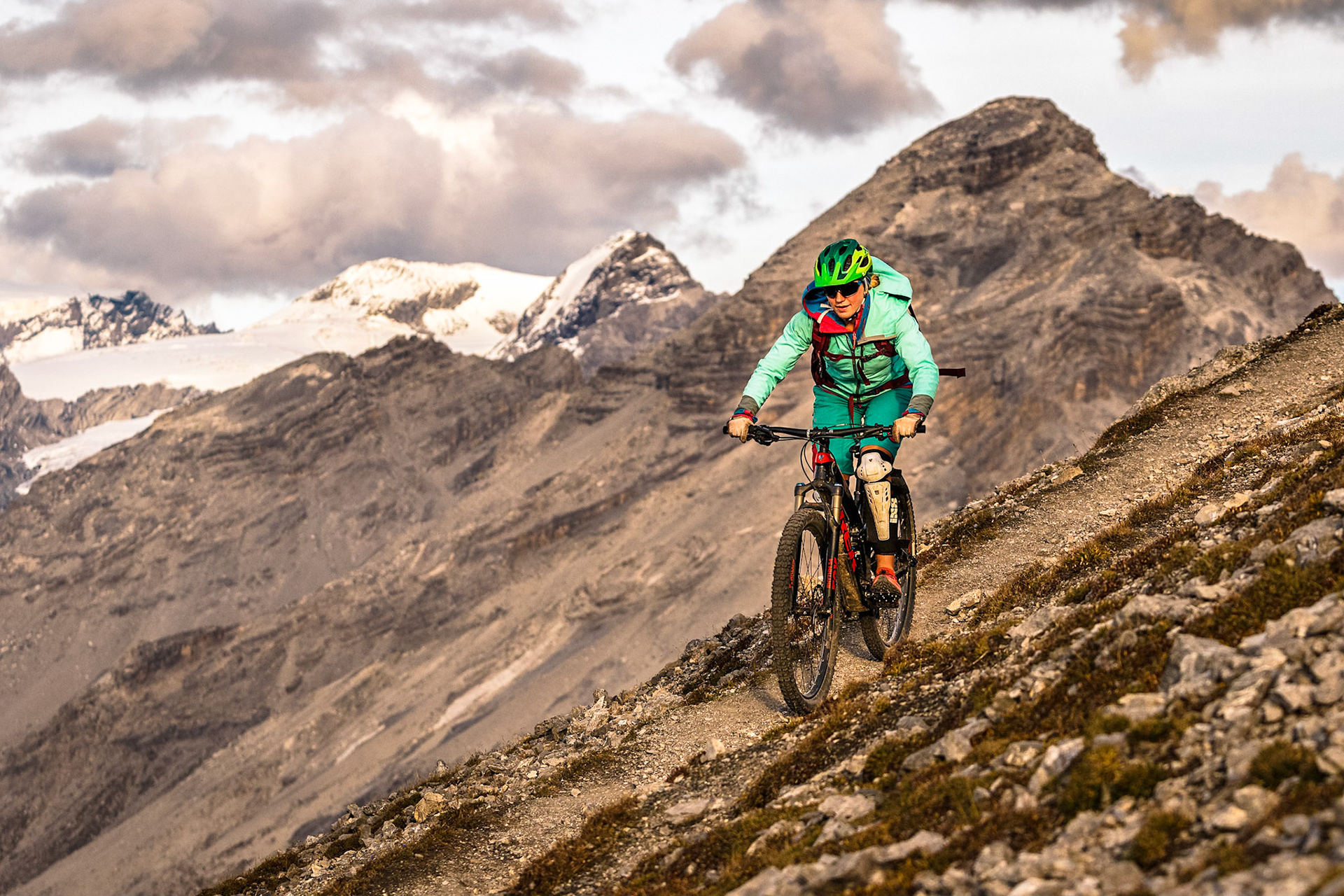 After a typical "pizza happy end", it's time to go home again, but already on the drive back we spot some new trails to bike and therefore we will be back soon!