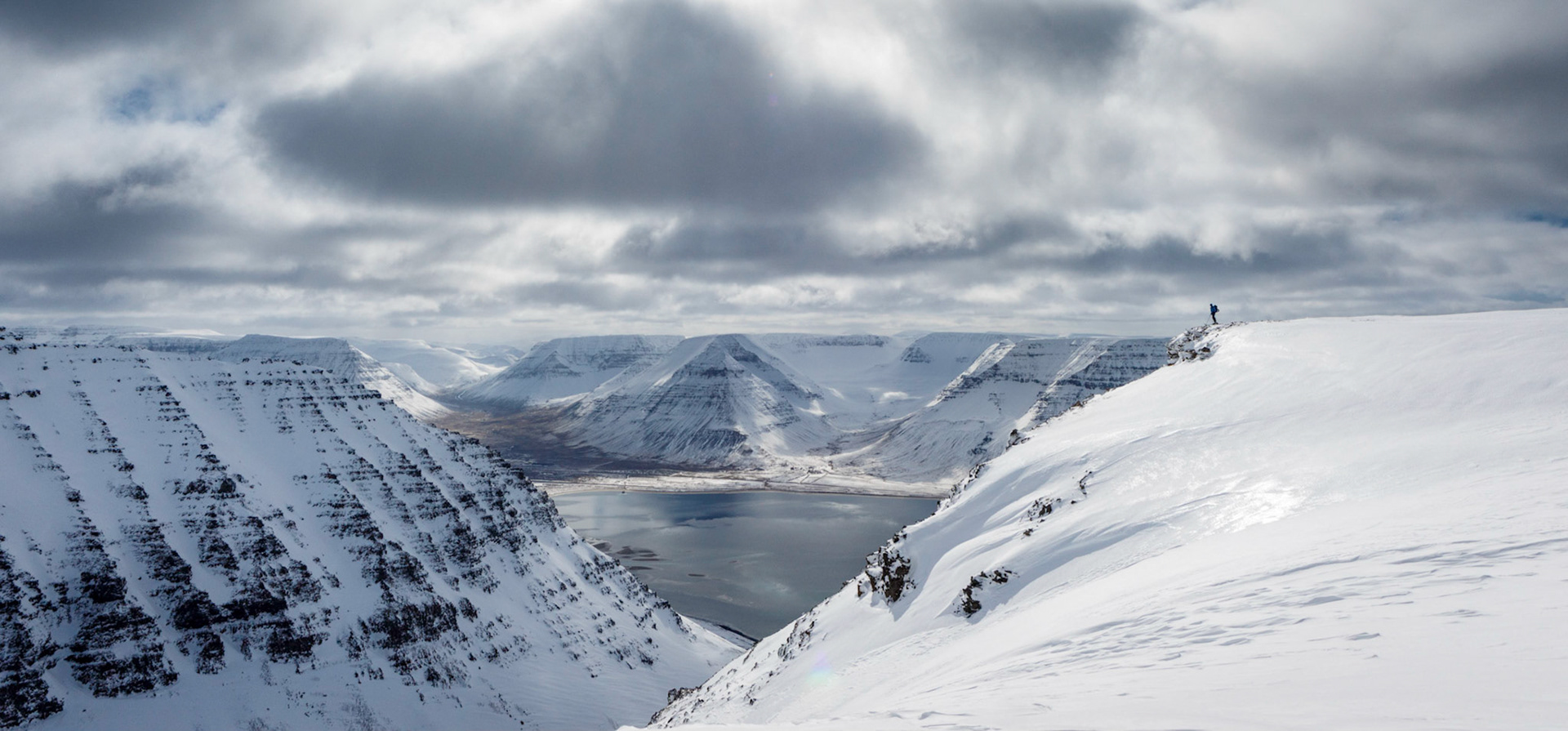 Iceland - an island in the Atlantic Ocean, well known for its seismic activity, its rough landscape, seems to be the overlanders paradise in Europe: Difficult 4x4 tracks lead through the untouched highlands, some of the biggest waterfalls drop from the cliffs, icebergs are calving from giant glaciers into the sea and explosive volcanoes shut down the whole European air traffic for days.
No question, travelers from all over the world are attracted by this natural beauty. Most of them visit Iceland in summertime, as I did back in 2016. What I had found was impressive! 
As a passionate backcountry skier I visualized the mountains to be covered in snow and then I realized the enormous potential parts of the island has to offer for all those seeking for untouched powder runs.
In April 2017 I was back. Back to fulfill my dream of skiing the "Island of Fire and Ice"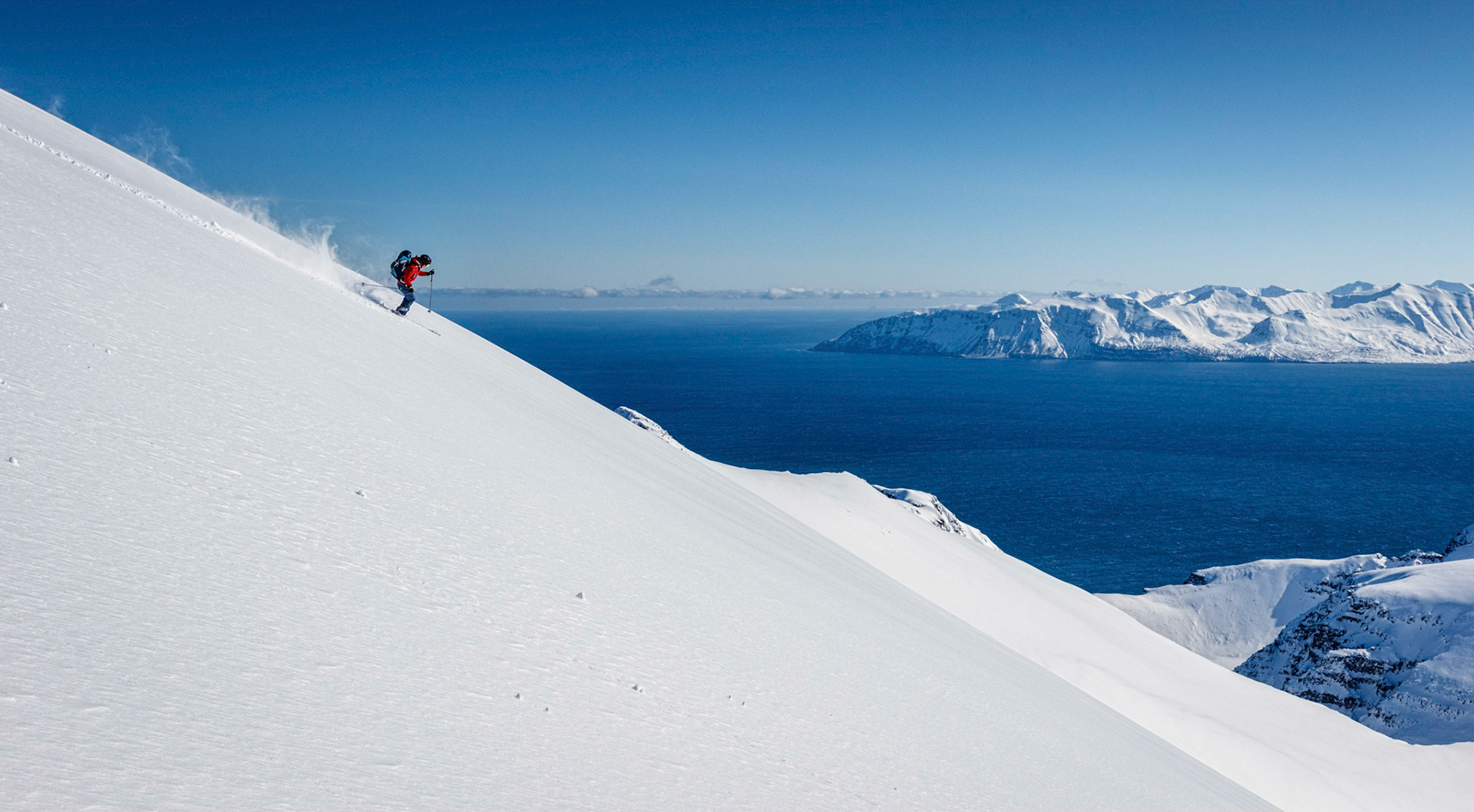 Booking a hut and taking a guide is not just expensive, you also miss a lot of experiences apart from the skiing, so we decided to go to Iceland by ferry, sleep in our car or the tent and discover the endless mountains under our own steam.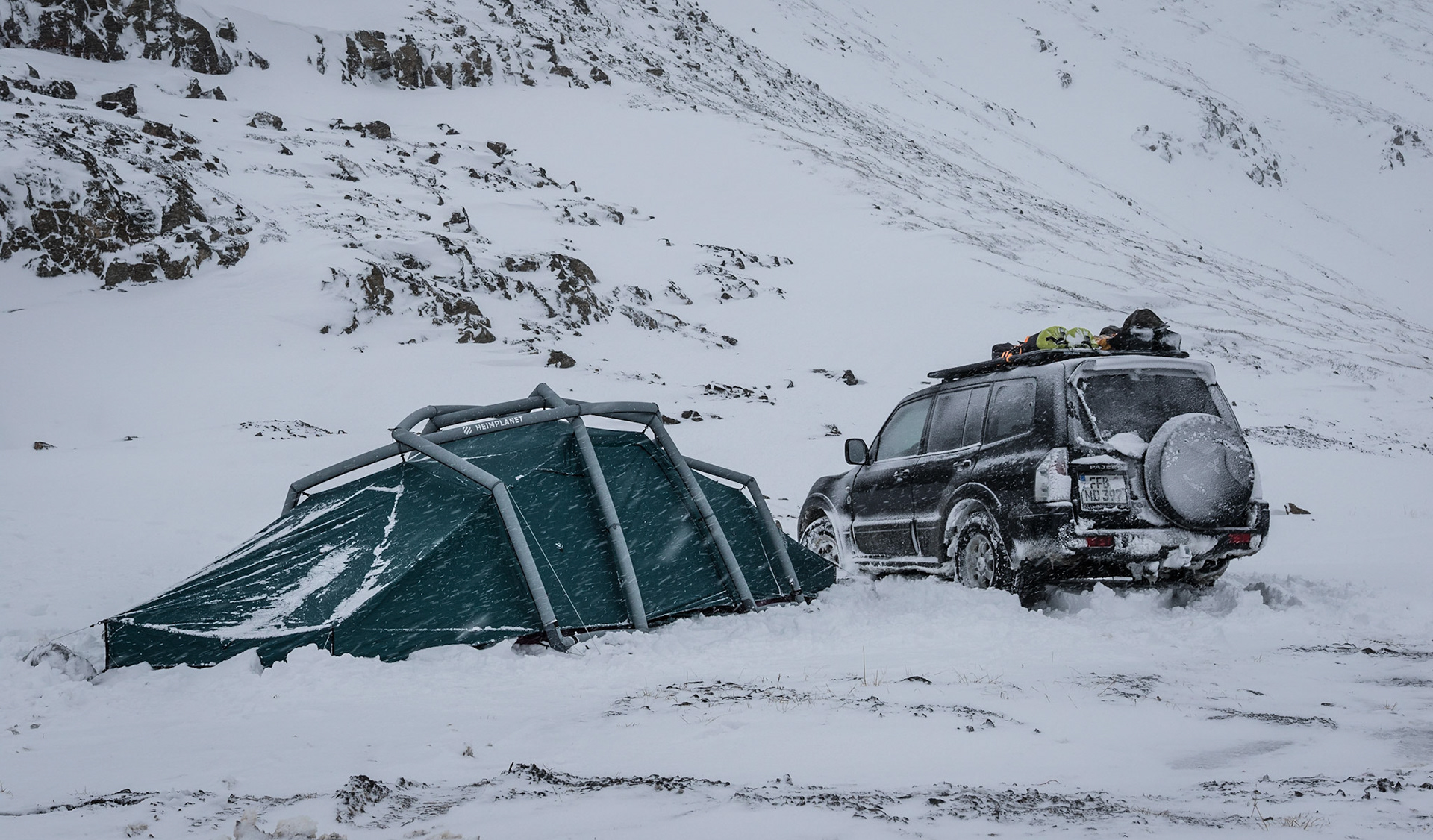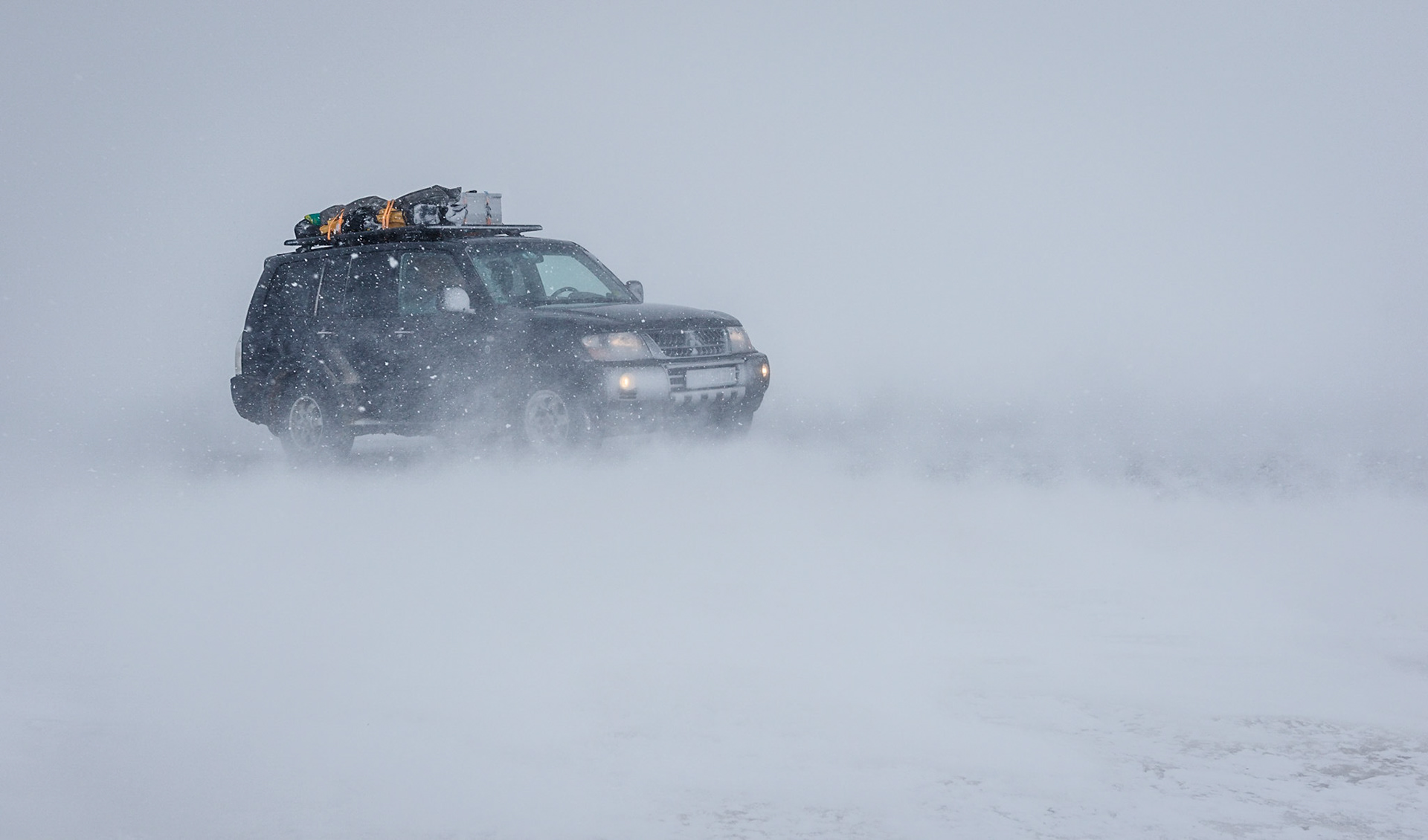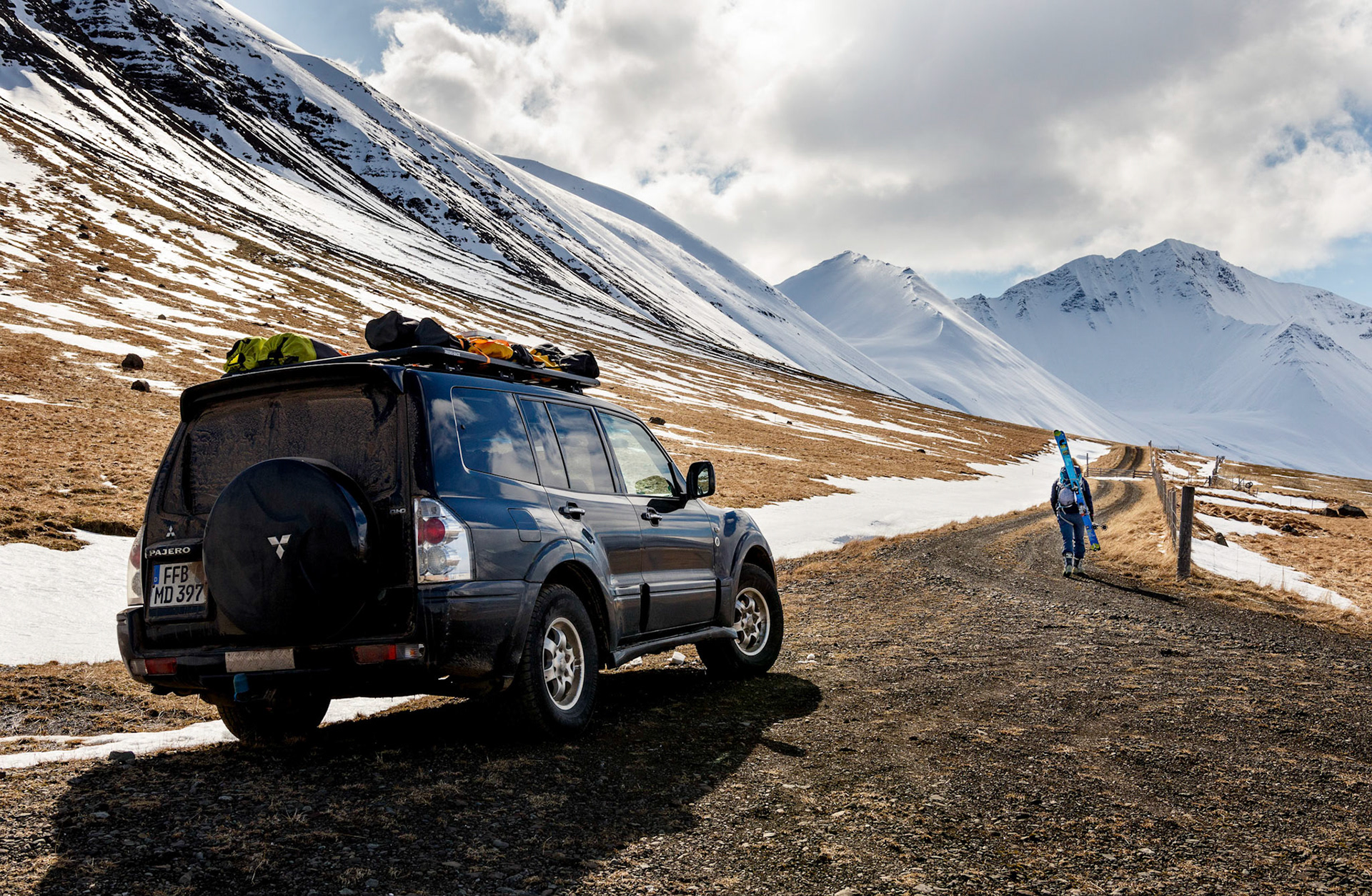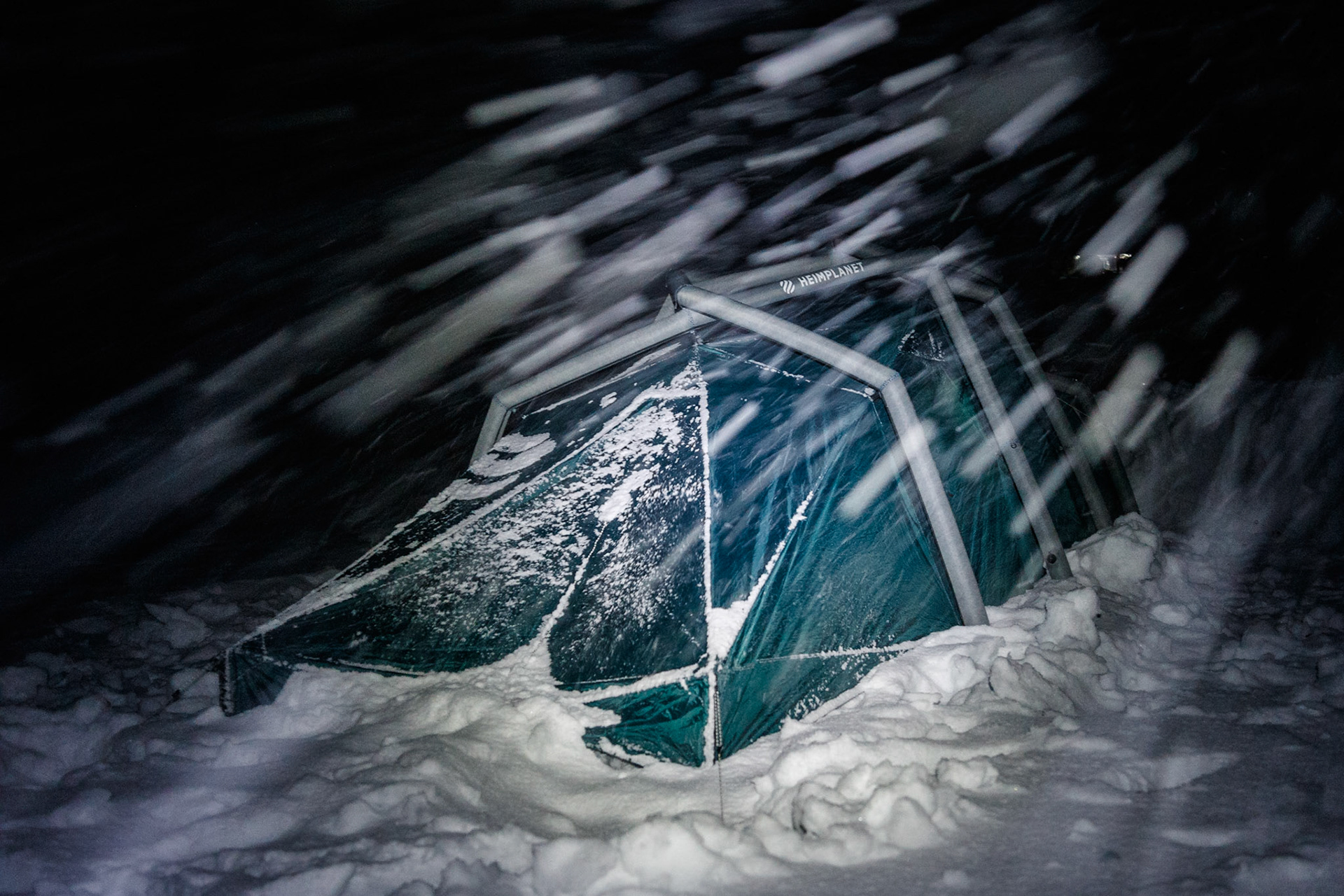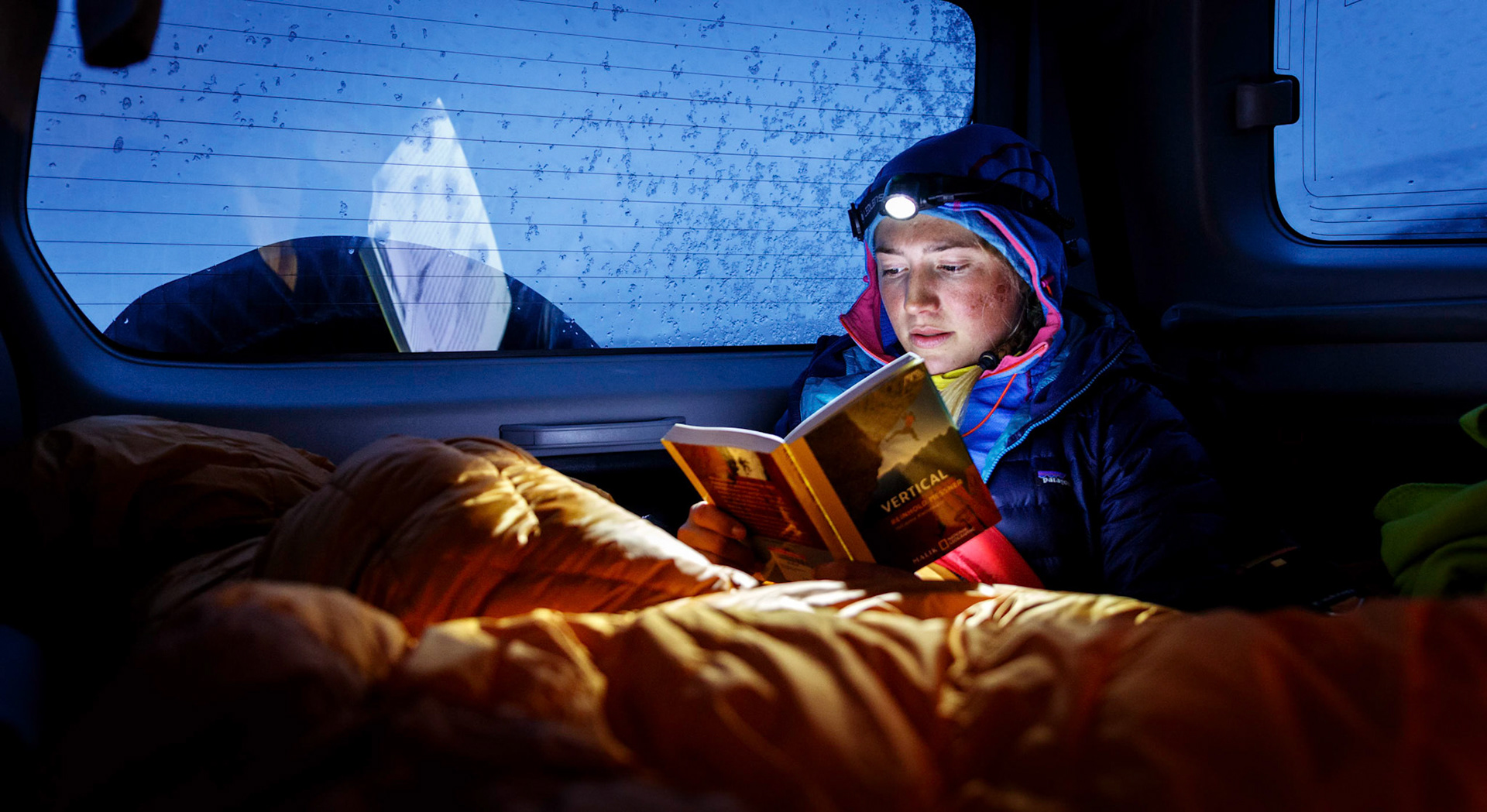 Well, Iceland had something in charge for us - strong winds, heavy snowfall that shut down our tent over night,  road closures due to the extreme driving conditions and a lot more. No tent romantic at all! Putting ourselves in such an uncomfortable position taught us a lot about ourselves and we experienced the beauty of Iceland's nature in a raw and uncut way. Adventure starts where things get uncomfortable!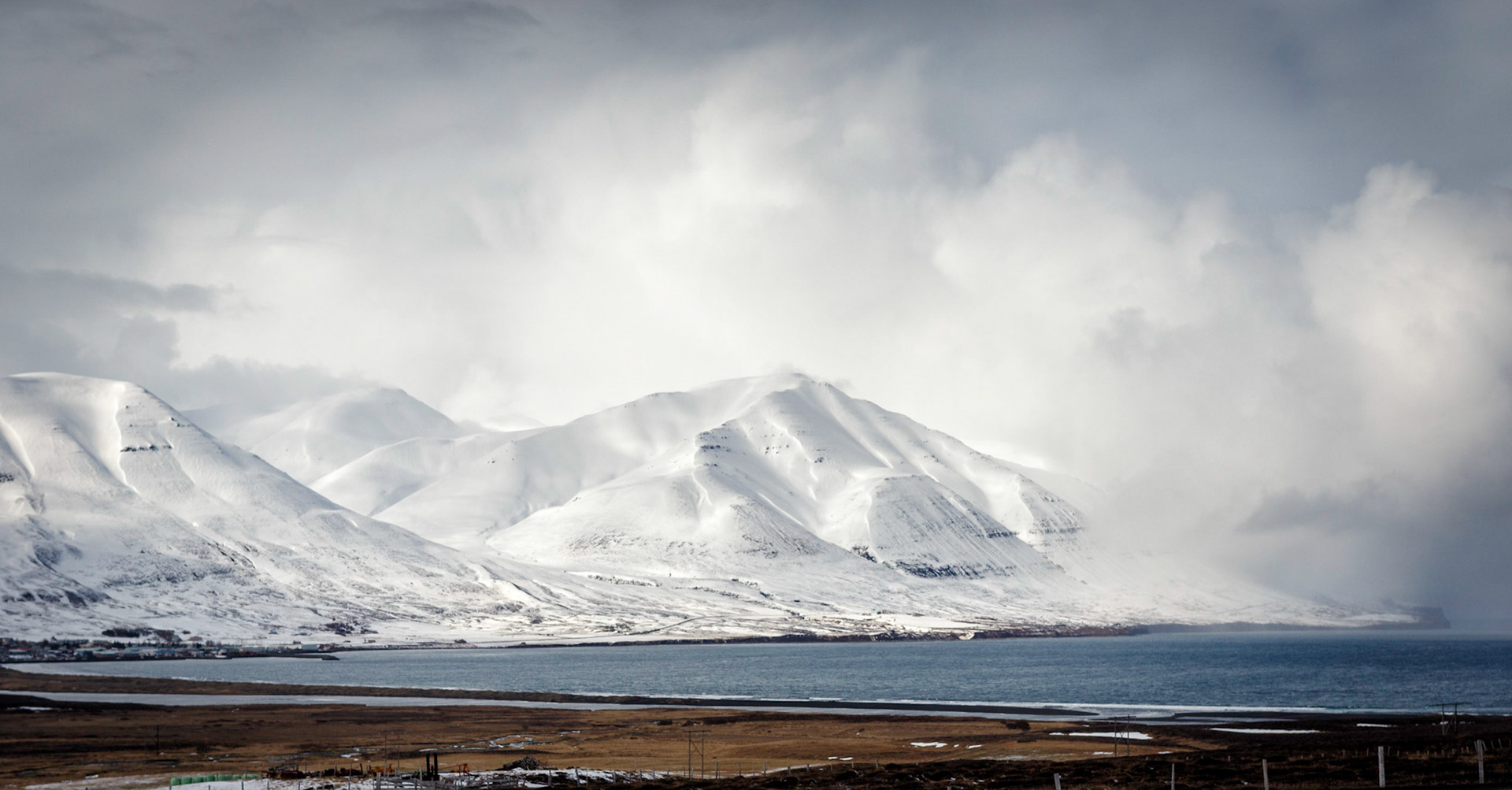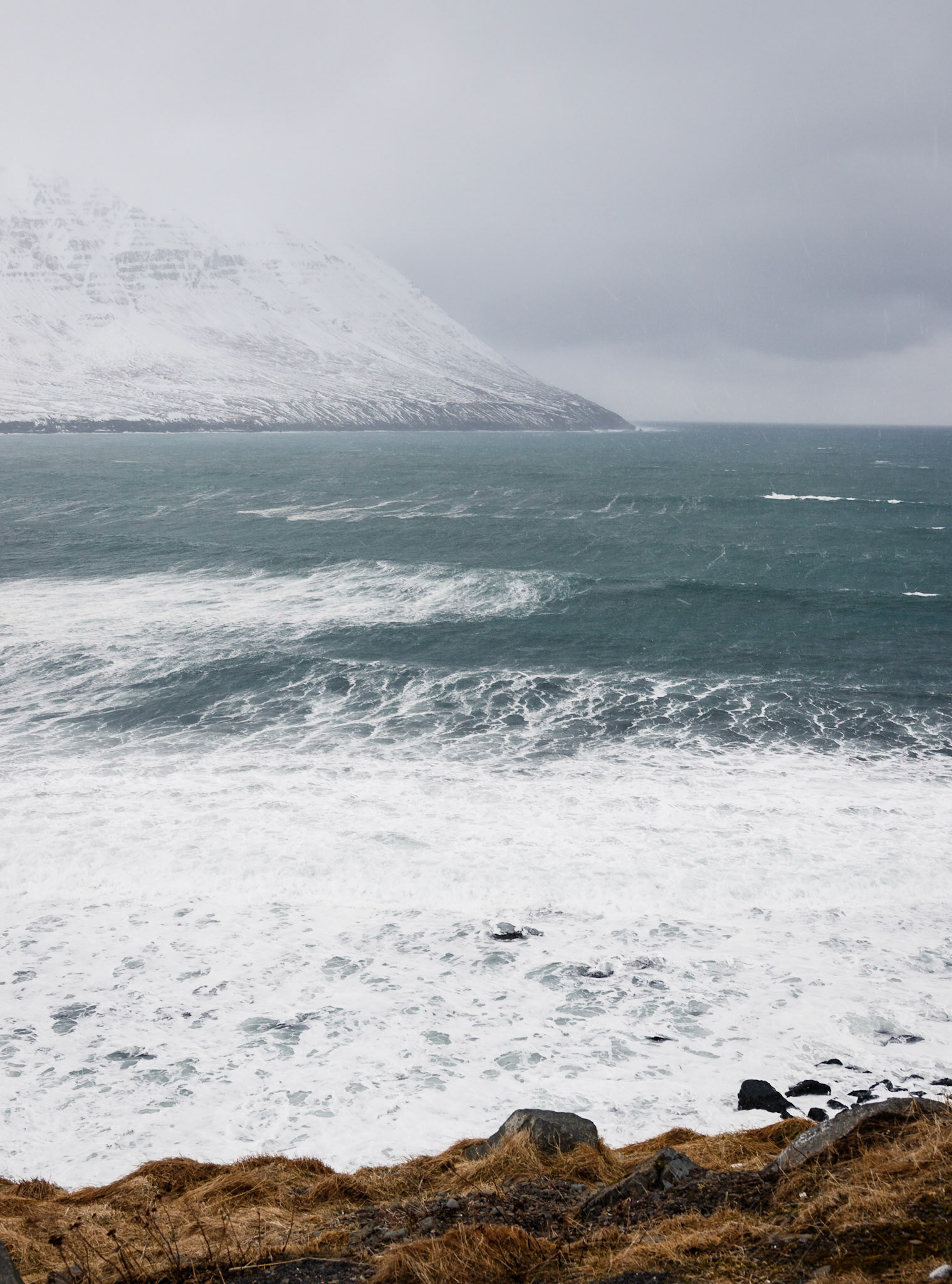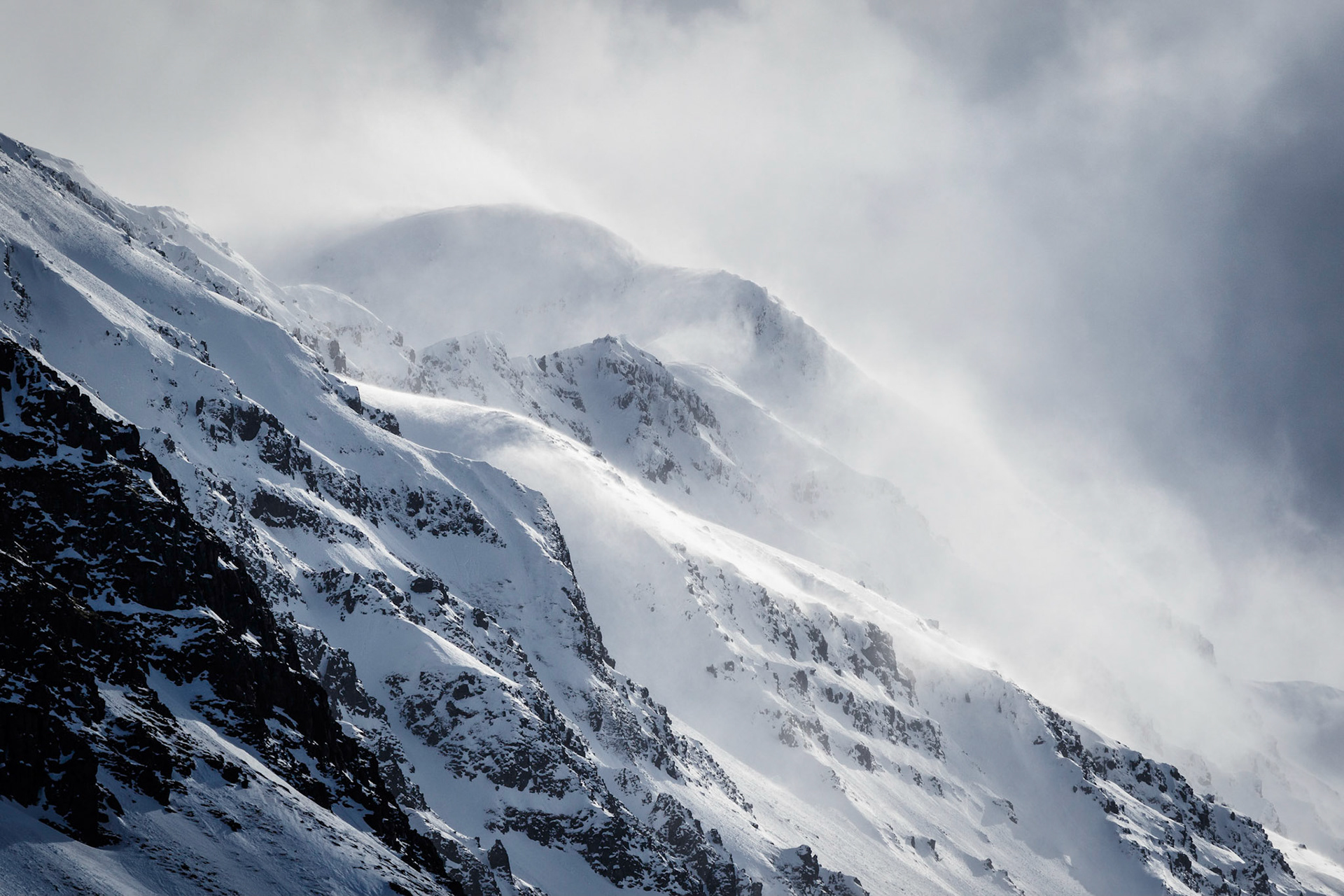 We did not go to Iceland to wait around in our tent, so we spent quiet some time discovering the landscape by car and of course on skies. As there are no detailed maps, route descriptions or anything to plan your excursions to the mountains, we used every single sun ray to spot new descents and to put our ideas into action. Visibility is key!

When the weather allowed us to go for a tour, we did not hesitate and the skiing we experienced was amazing! Not every ascent got rewarded with perfect snow conditions, but a few times we got everything lined up and skied fresh fluffy powder in steep couloirs facing down to the Atlantic ocean.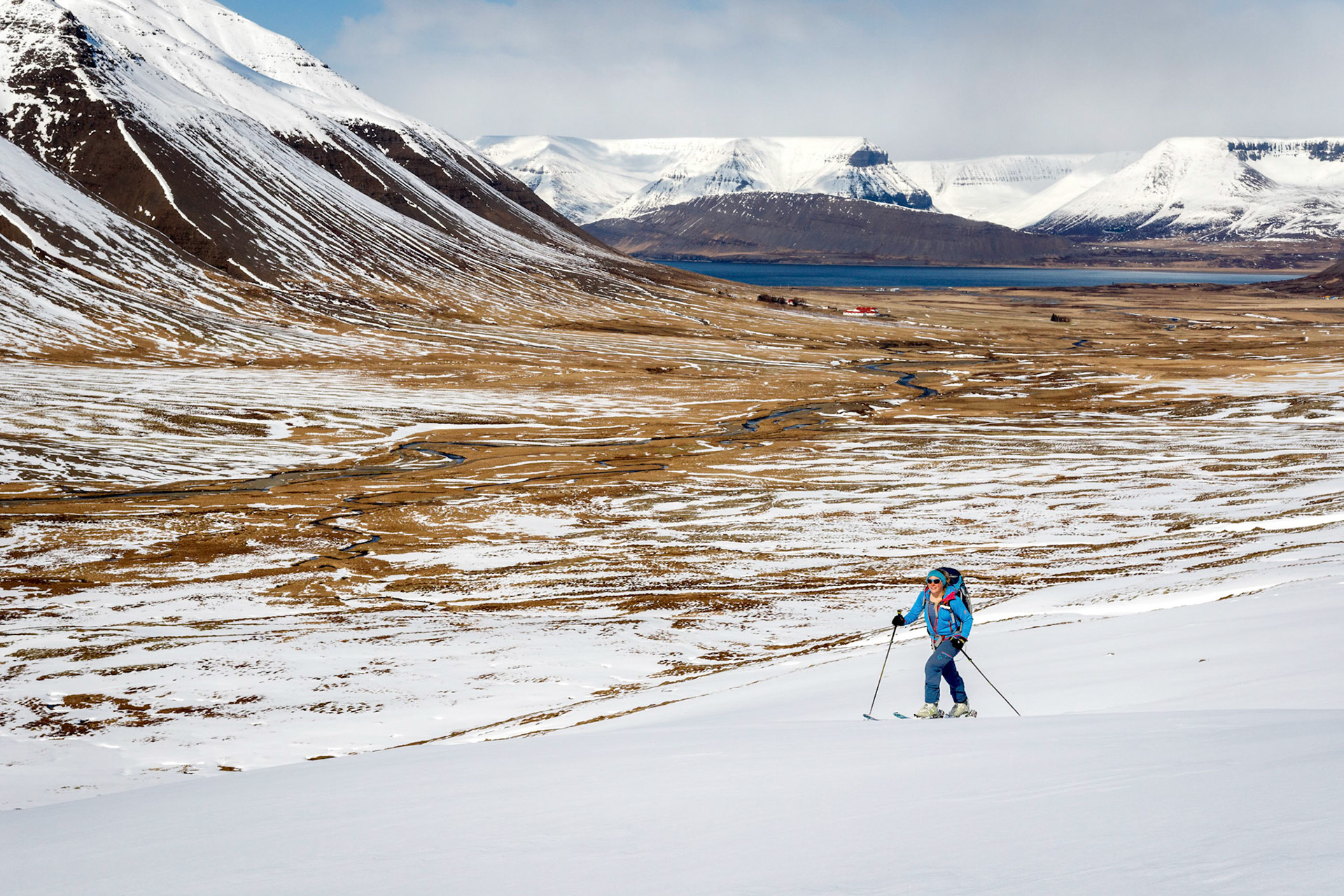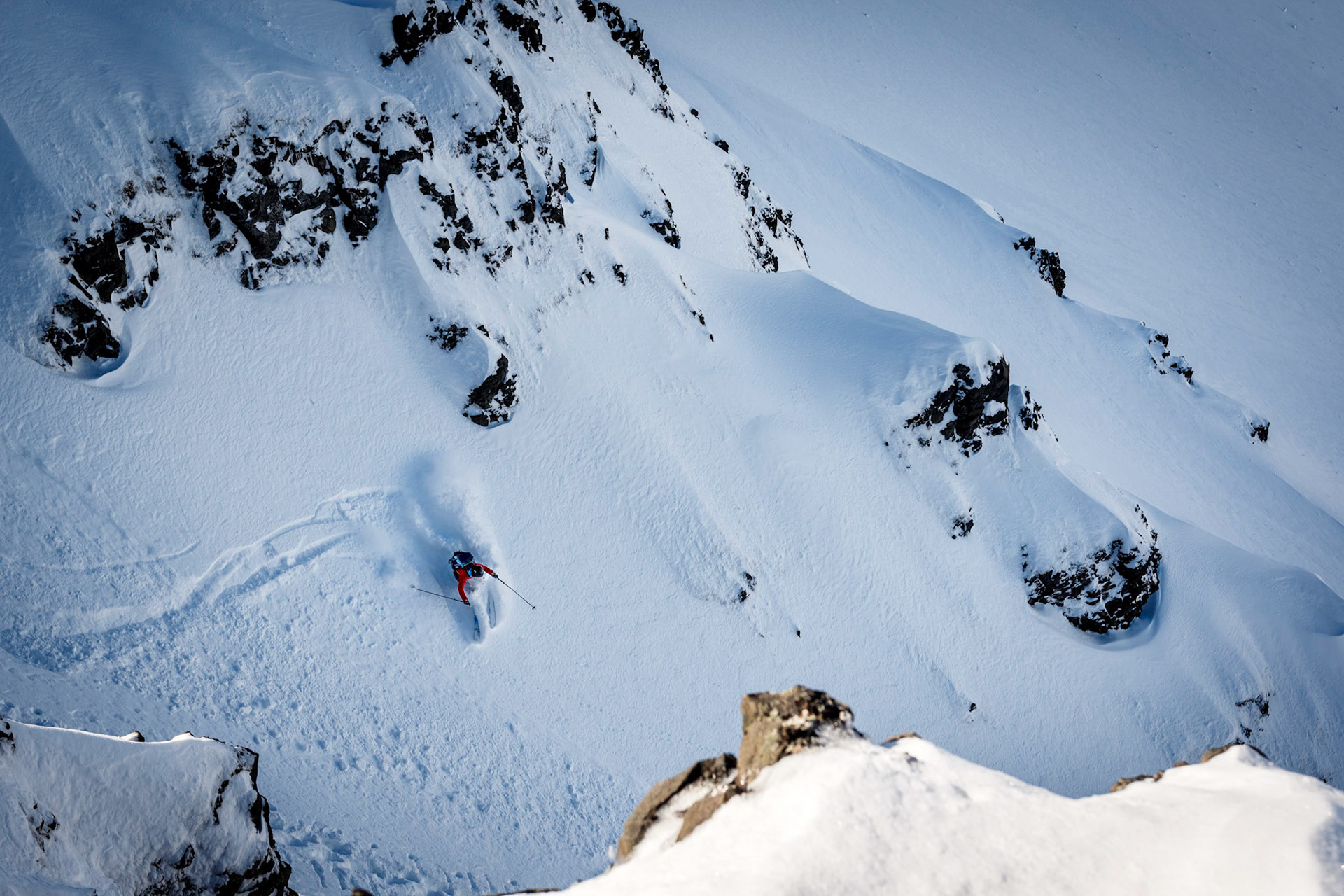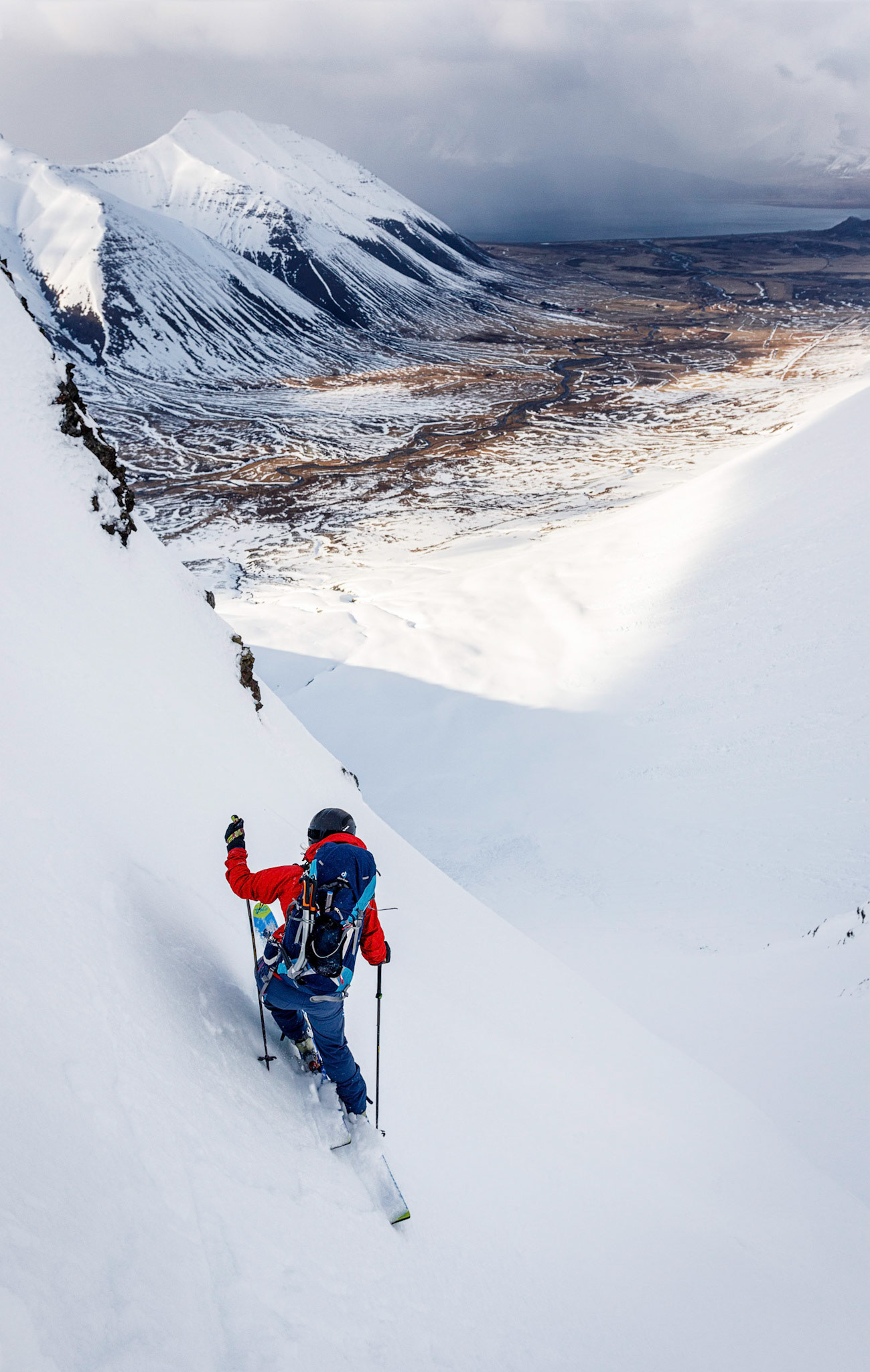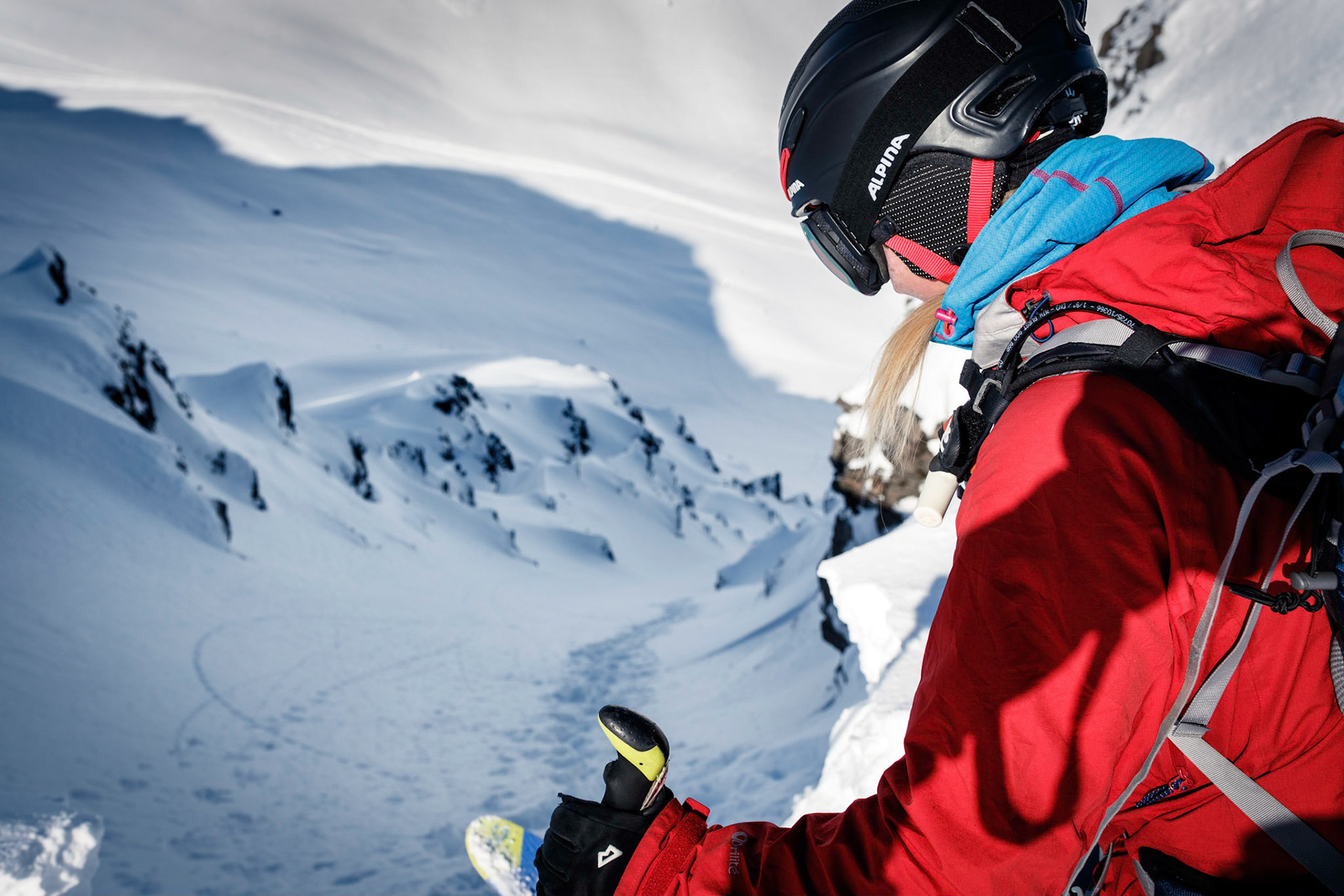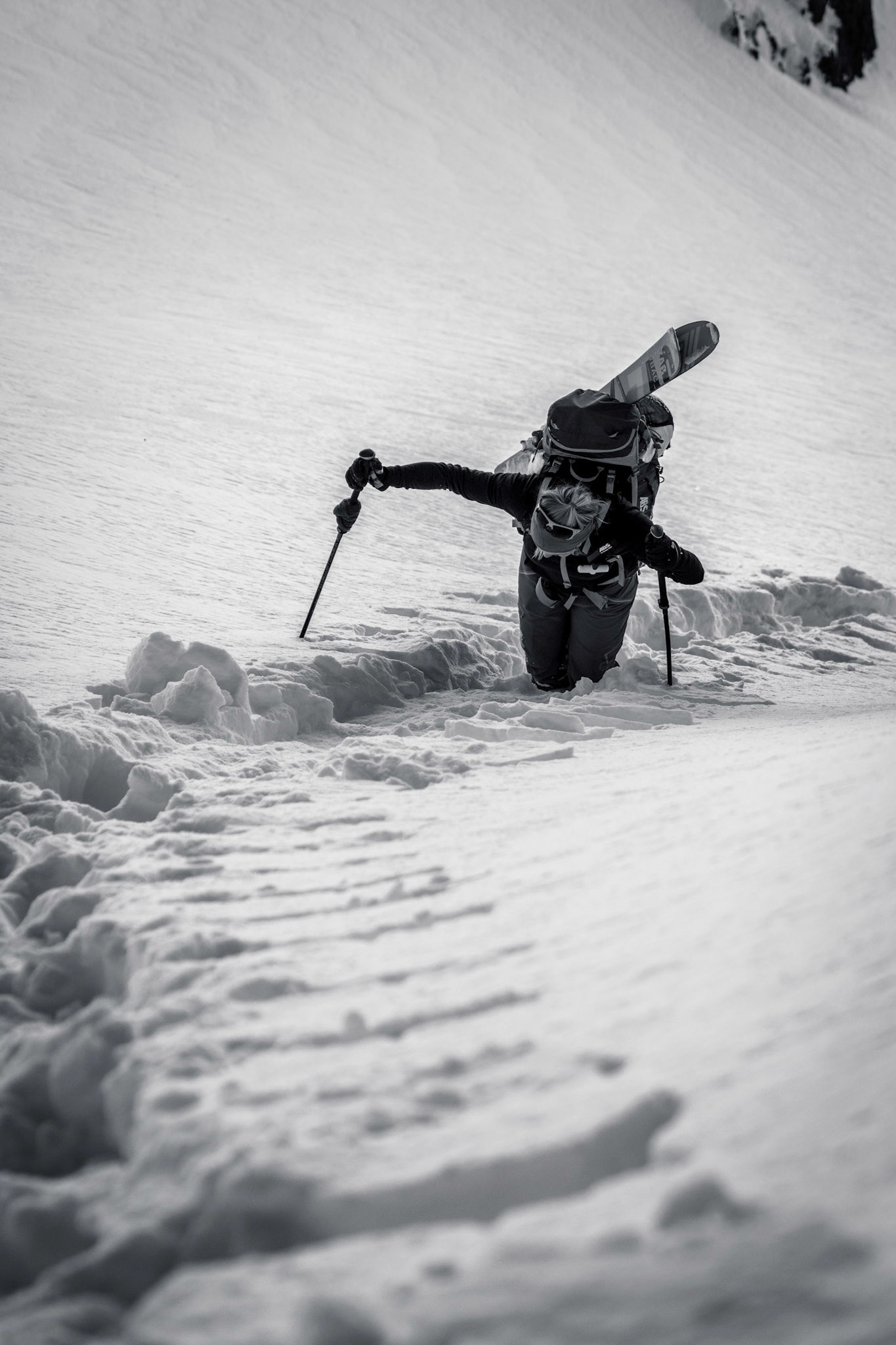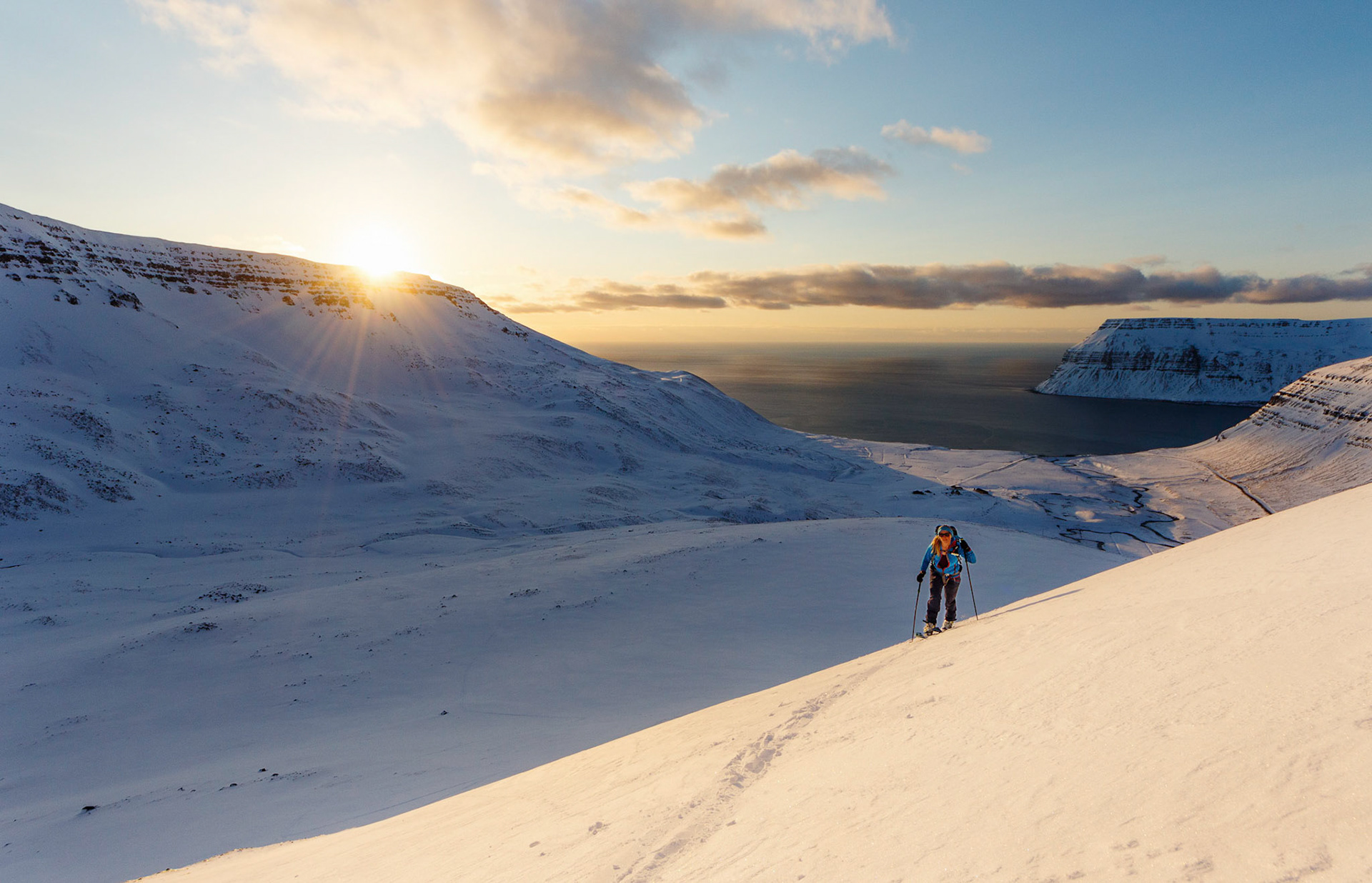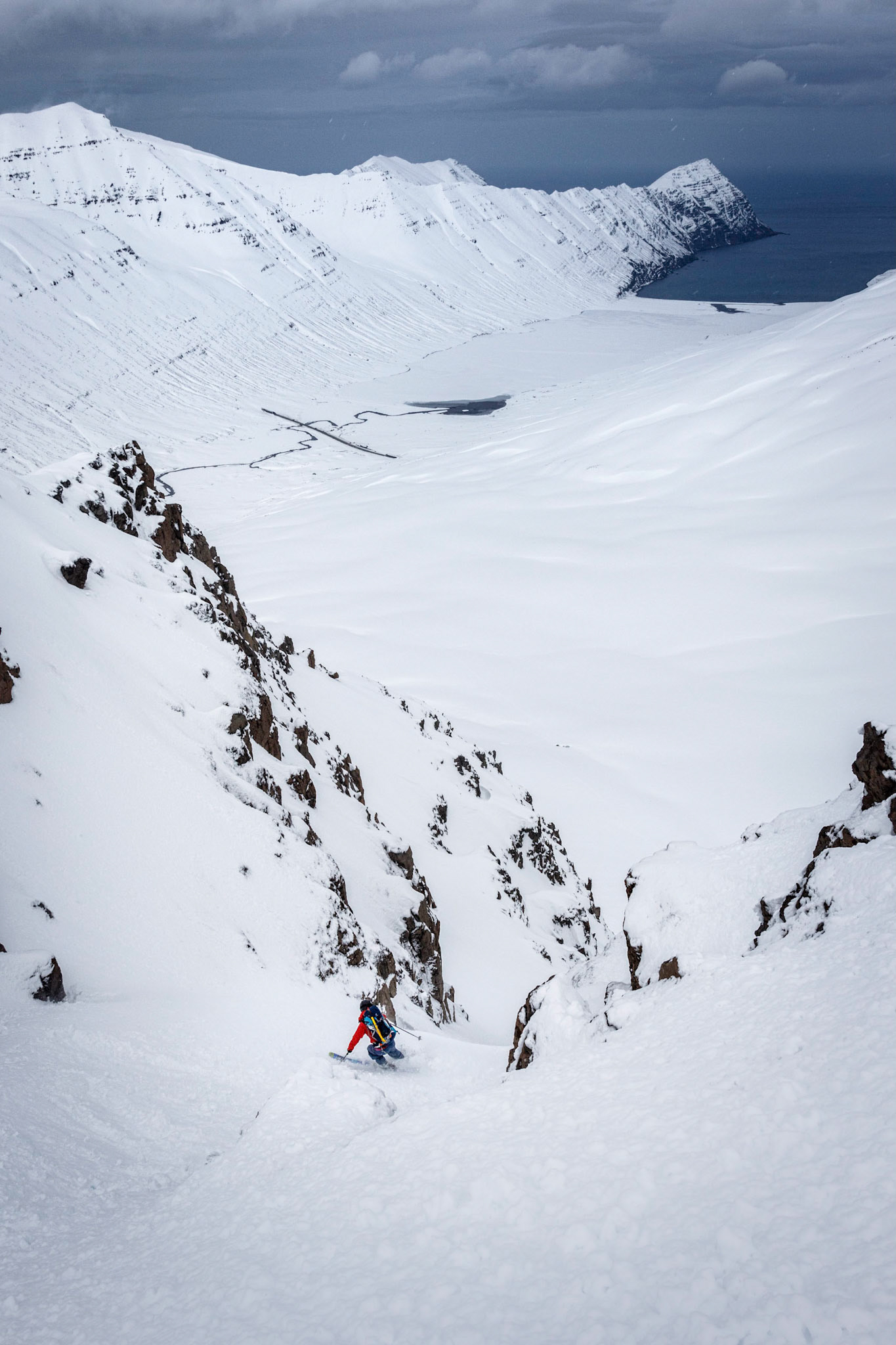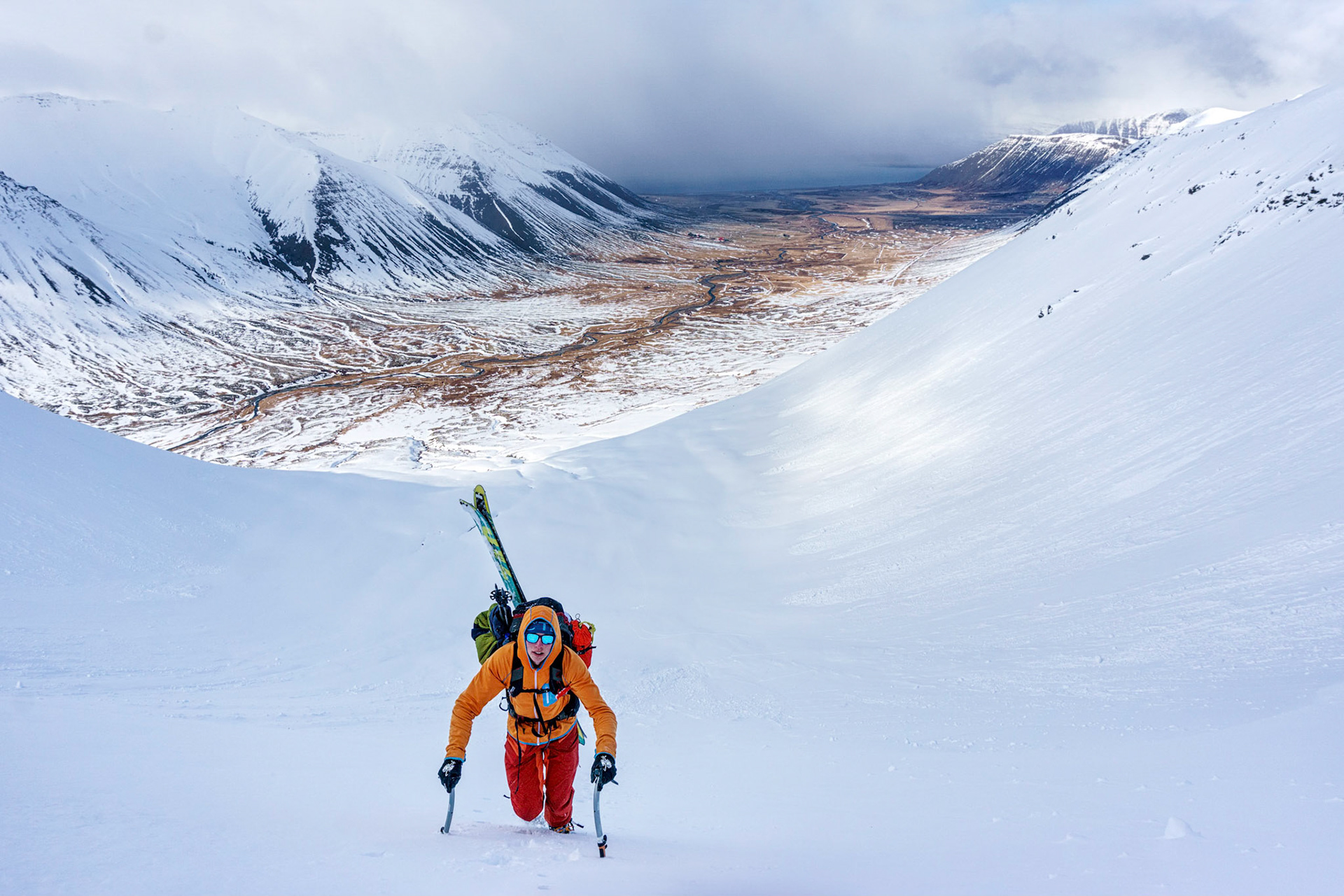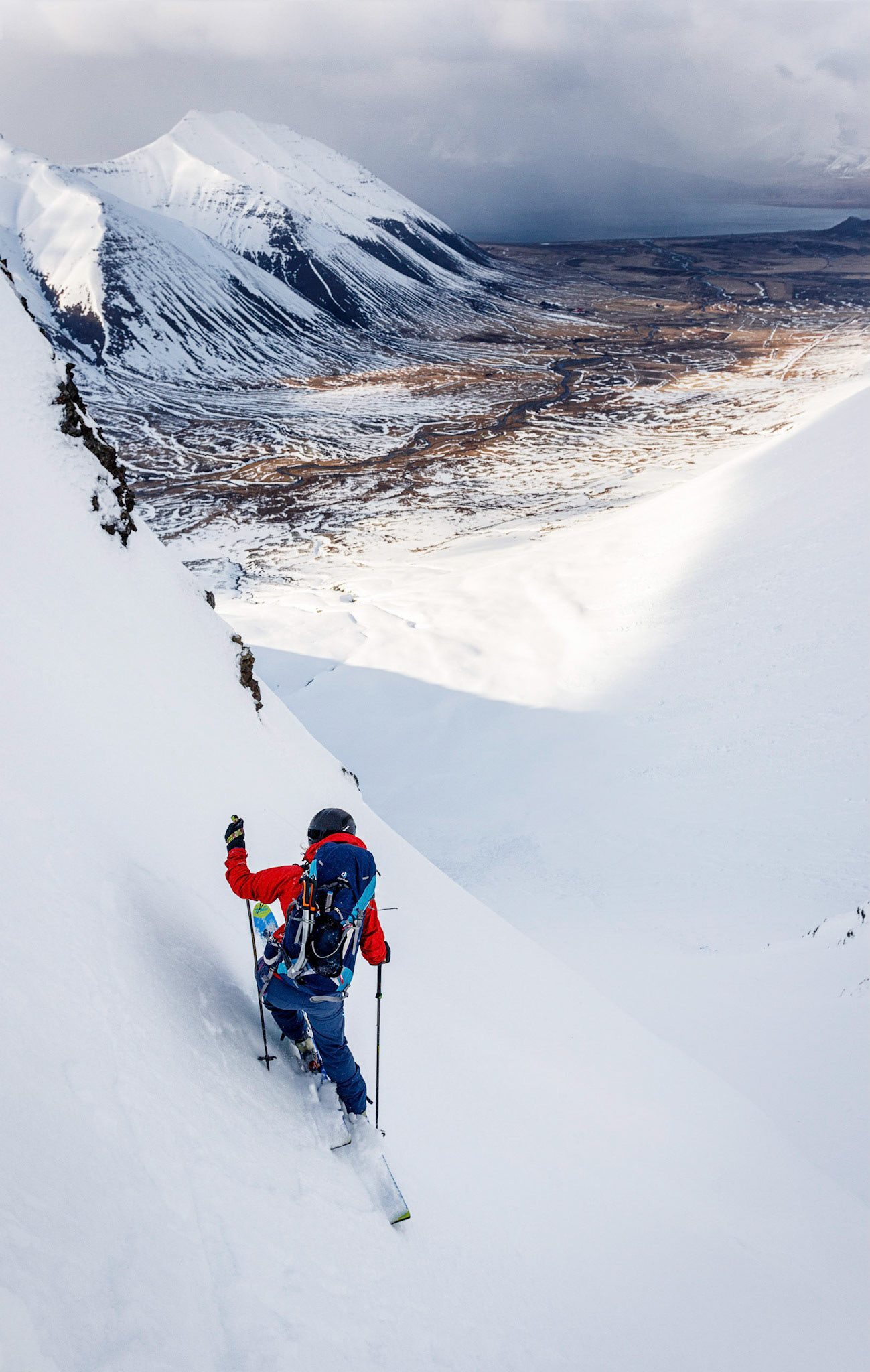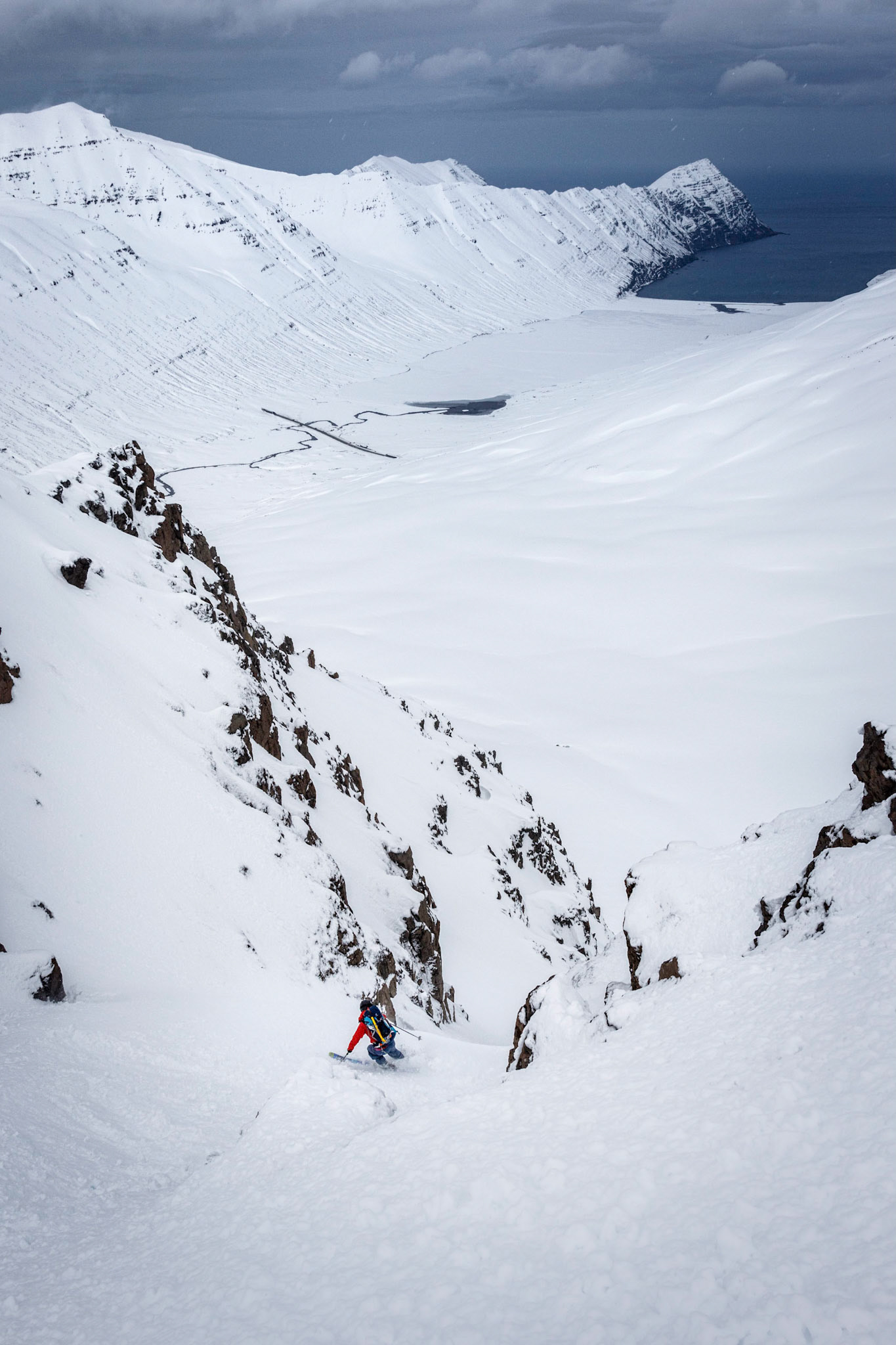 Of course, we did not forget to take a rest and relax after long days on the mountain.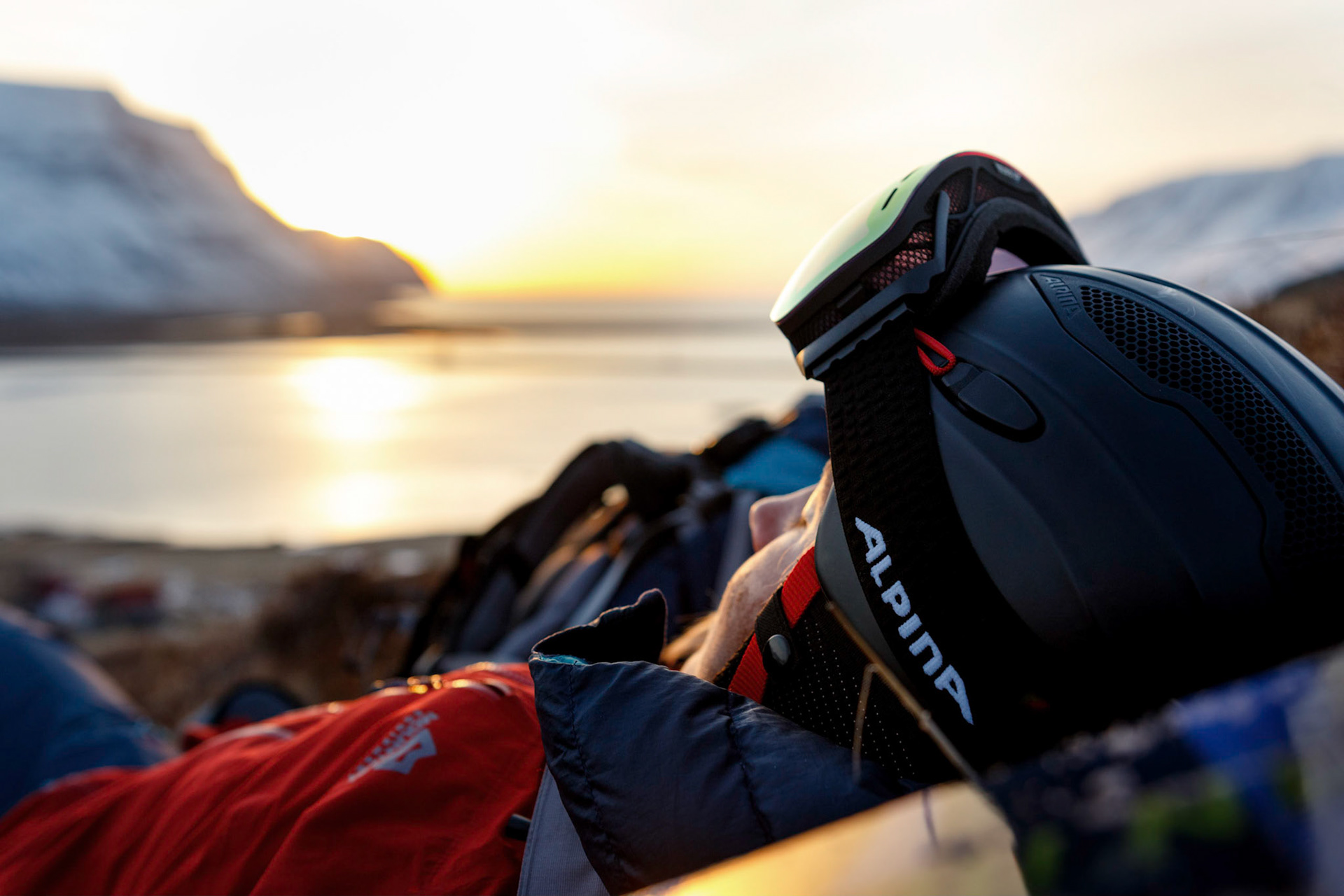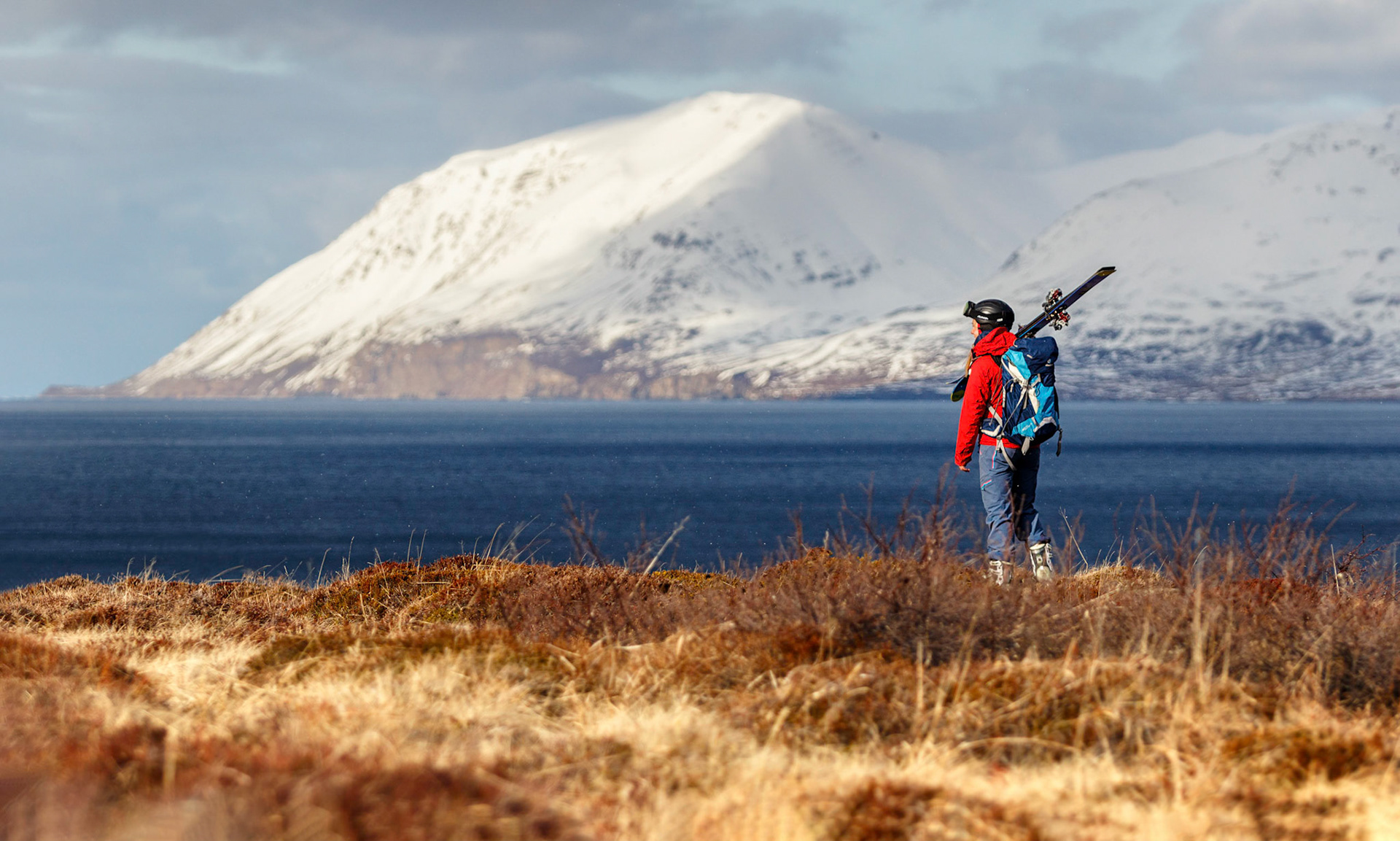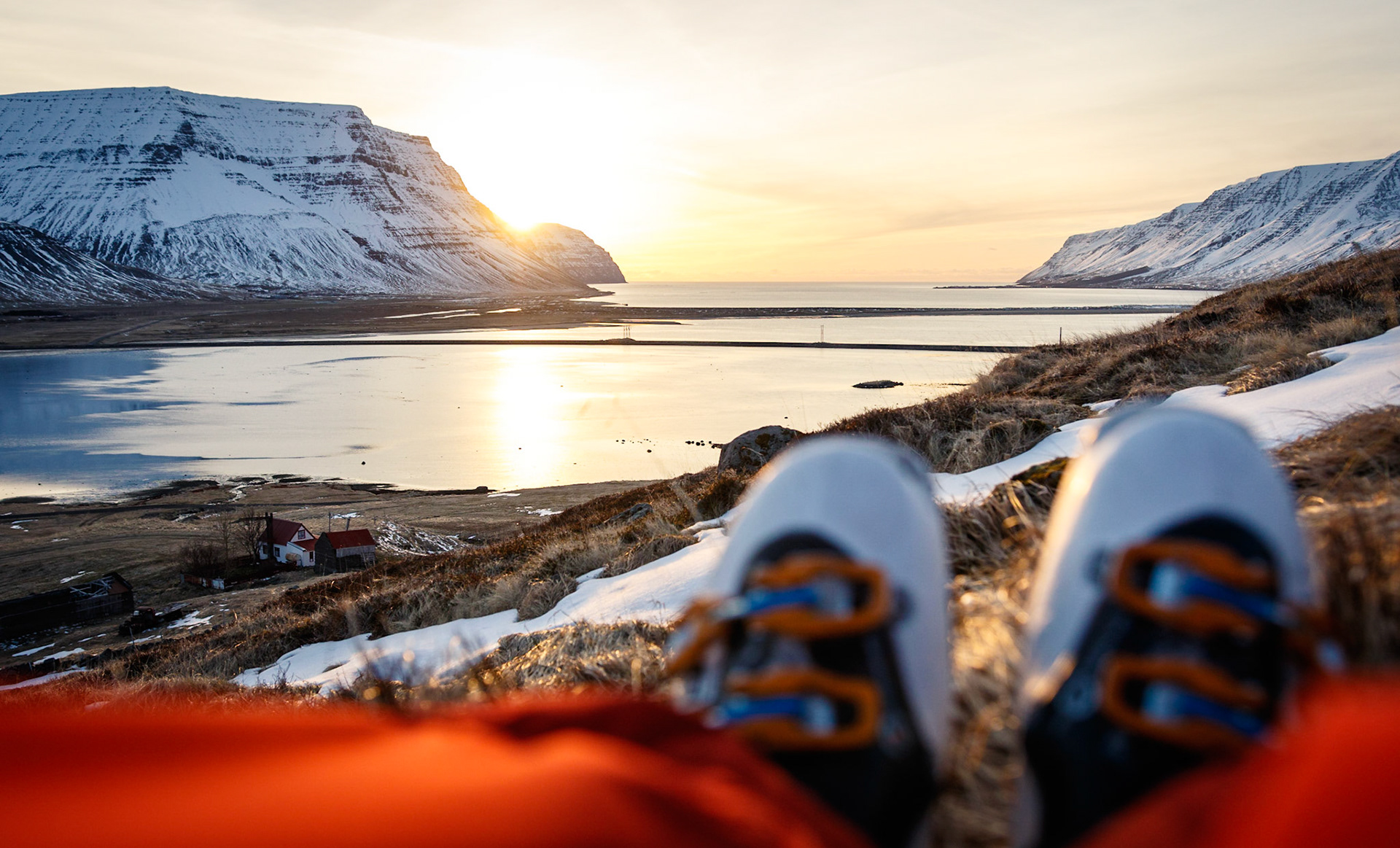 After four weeks living out of our car in arctic conditions we had mixed feelings about going back home: Happy and relieved to be able to have a daily shower and a warm and spacious bed, but also kind of sad to leave so many unskied lines behind.
One thing is for sure - we will be back to Iceland and we will bring our skis again! It is worth the effort!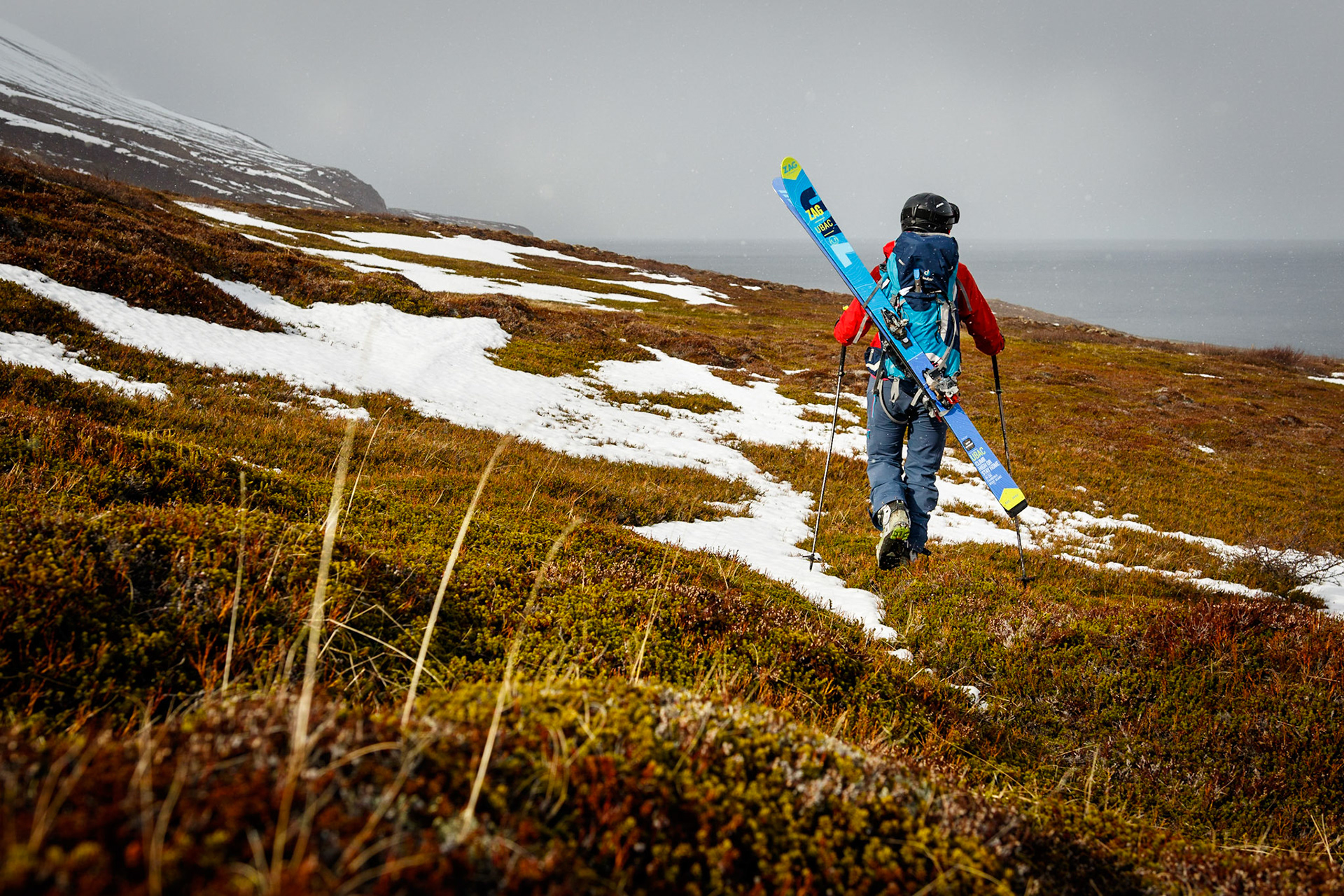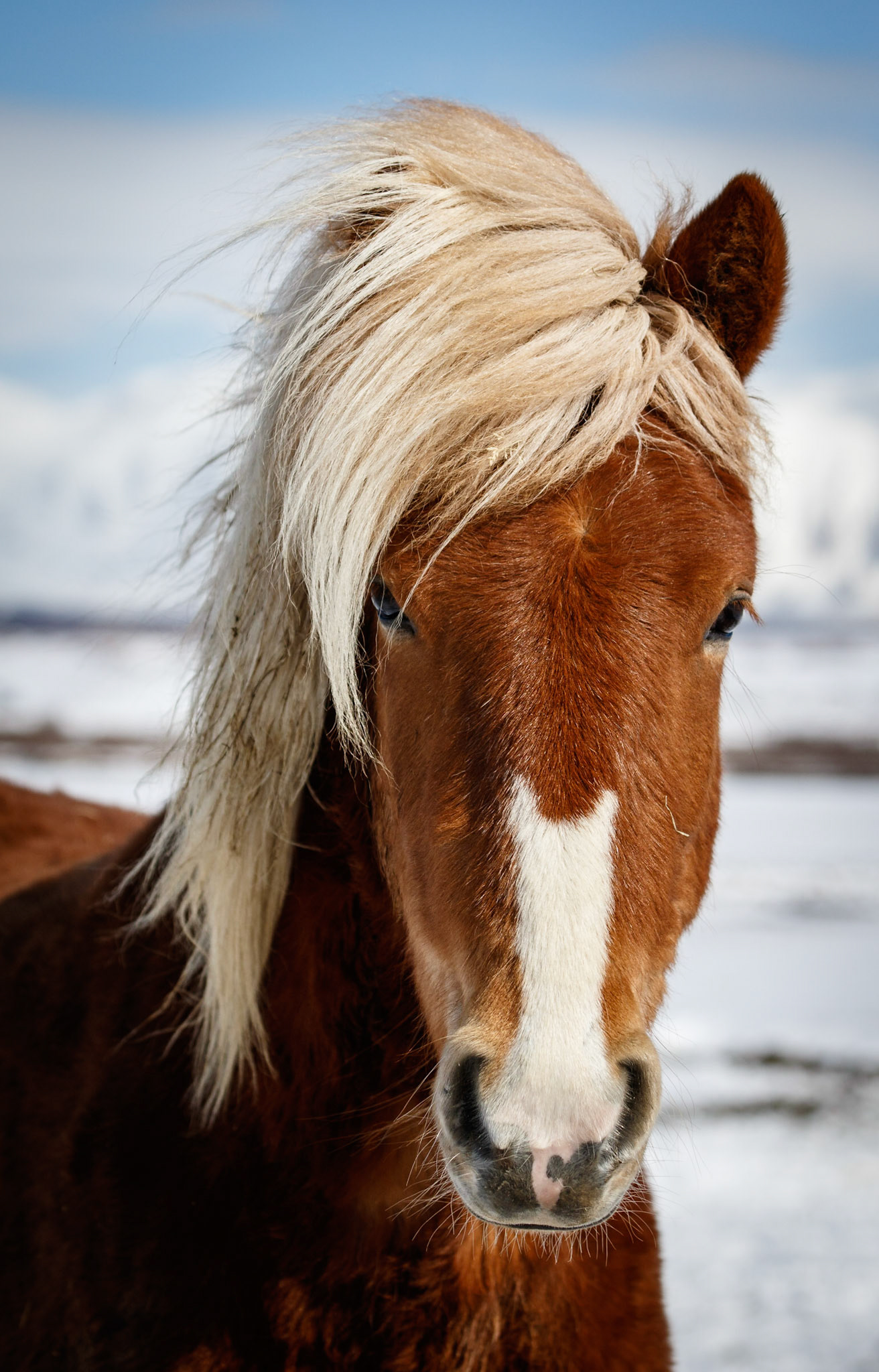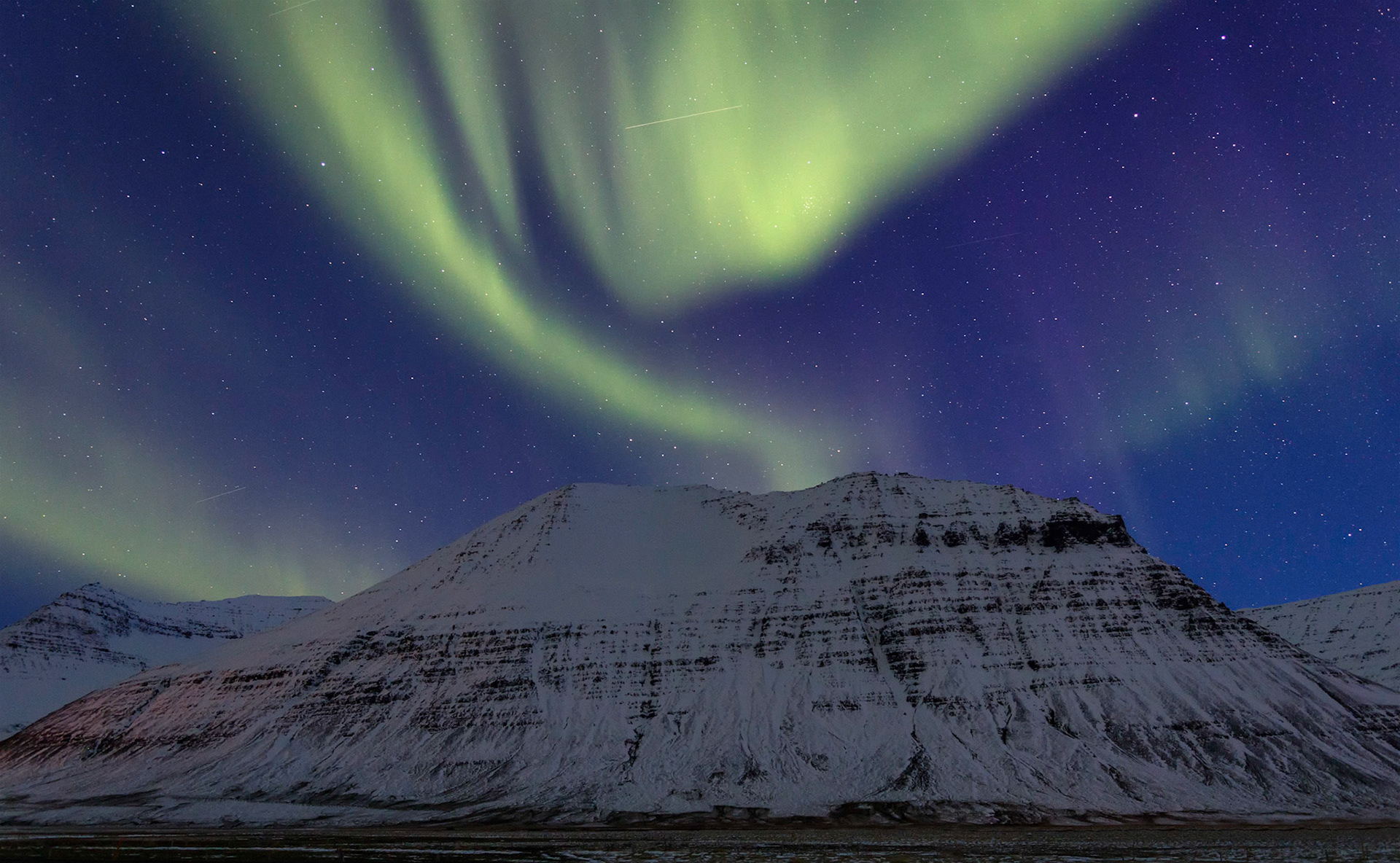 Thanks for the great support by our trip partners: